It should come as no surprise that our government is involved in some shady stuff; everything from mind control to STDs. The United States government has purposefully inflicted countless tortures upon citizens both at home and abroad.
These experiments include the exposure of people to chemical and biological weapons, human radiation experiments, injection of people with toxic and radioactive chemicals, surgical experiments, interrogation and torture experiments, and a wide variety of others. Many of these tests were performed on children, the sick, and the mentally unstable, and often under the guise of "medical treatment."
Funding of the experiments was provided by the United States government, military, CIA, or private corporations involved with military activities. The research programs were highly secretive, and in many cases, information about them was not released until many years after the studies were performed.
Public outrage in the late 20th century over the discovery of government experiments on human subjects has led to many congressional investigations and hearings, including the Church Committee and Rockefeller Commission, both of 1975 and the 1994 Advisory Committee on Human Radiation Experiments, among others.
Believe me, after you read the following, you will never fully trust the government again!
The Tuskegee Experiment
This experiment was started by the Public Health Service and in Collaboration with the Tuskegee Institute, the Tuskegee syphilis experiment began in 1932 during the Great Depression and lasted until 1972. The study focused on the natural progression of untreated syphilis in rural African-American men who believed they were being treated for "bad blood." 600 men in total were chosen from Macon County, Alabama and of these men, 399 had contracted syphilis before the study began, 201 had not had the disease.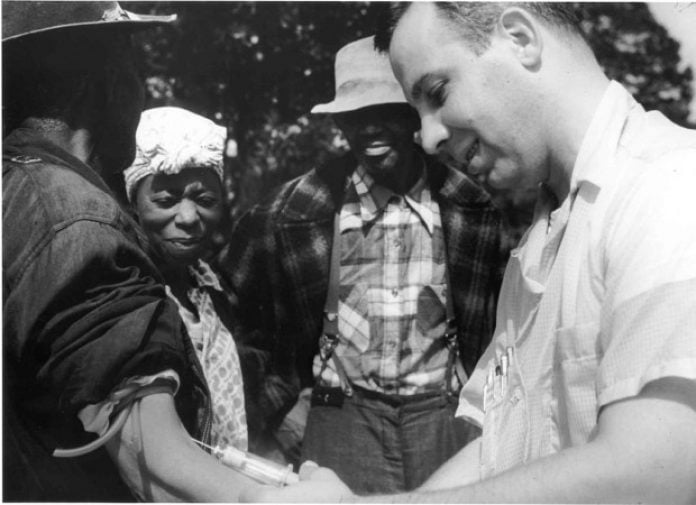 None of the men were informed of their infliction, and none were treated with penicillin when it became a proven treatment. After immense pressure from the Tuskegee Syphilis Study Legacy Committee, President Bill Clinton issued a formal apology on May 16, 1997, stating:
"What was done cannot be undone. But we can end the silence. We can stop turning our heads away. We can look at you in the eye and finally say on behalf of the American people, what the United States government did was shameful, and I am sorry… To our African American citizens, I am sorry that your federal government orchestrated a study so clearly racist."
Cancer Patients Treated with Extreme Radiation
Between 1960 and 1971, whole body radiation experiments were performed on poor, African-American cancer patients without their consent. The experiments were funded by the Department of Defense to determine the effects of high levels of radiation on the human body, however, the victims were led to believe they were receiving a "treatment" for their cancer. Fearing repercussions for the immoral practices, one of the doctors, Robert Stone, began to refer to his patients only by their initials. According to him, this was so "there will be no means by which the patients can ever connect themselves to the report."
During the cold was, the government conducted literally thousands of radiation experiments on citizens who were poor, sick, and powerless. This included feeding radioactive food to mentally disabled children, inserting radium rods into the noses of school children, releasing radioactive chemicals over the U.S. and Canadian towns, injecting pregnant women with radioactive chemicals, and irradiating the testicles of prisoners.
Holmesburg Program
Between 1951 and 1974, University of Pennsylvania Professor, Albert Kligman, was paid by the Dow Chemical Company, the U.S. Army, and Johnson & Johnson to perform experiments on 320 inmates at Holmesburg Prison. The experiments involved rubbing components of Agent Orange onto the skin as well as injection. After the initial experiments did not obtain desired results, Kligman increased the dosage of dioxin to 7,500 mg, which was 468 times the dosage Dow had authorized, causing prisoners to develop acne-like lesions and boils, lupus, psychological damage, as well as a variety of other health problems.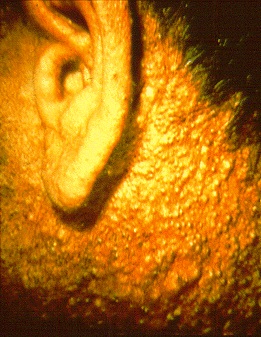 As many of you know, during Vietnam, the U.S. used Agent Orange for biological warfare, resulting in generations of birth defects and deformities.
Warning, the following video will be disturbing to some viewers:
Secret Experiments to Test the Effects of the Atomic Bomb
Before dropping the bombs that destroyed Hiroshima and Nagasaki, U.S. scientists secretly tested the bomb's effects on unsuspecting U.S. citizens. During the Manhattan Project, 18 patients were injected with plutonium. This includes Project Oak Ridge, located in what is now known as Oak Ridge, Tennessee, in which soldiers were injected with micrograms of plutonium. Later, three patients at the Chicago hospital were also injected.
Researchers later began testing uranium. Funded by the Manhattan Project, Dr. William Sweet of Massachusetts injected 11 patients with uranium.
In exchange for the uranium he received from the government, he would keep dead tissue from the bodies of the people he killed for scientific analysis on the effects of uranium exposure.
MK-ULTRA
Project MK-ULTRA, sometimes referred to as the CIA'S mind control program or the monarch program was the code name given to an illegal program of experiments performed on human subjects, designed and undertaken by the United States Central Intelligence Agency. Experiments on humans were intended to identify and develop drugs and procedures to be used in interrogations and torture, in order to weaken the individual to force confessions through mind control.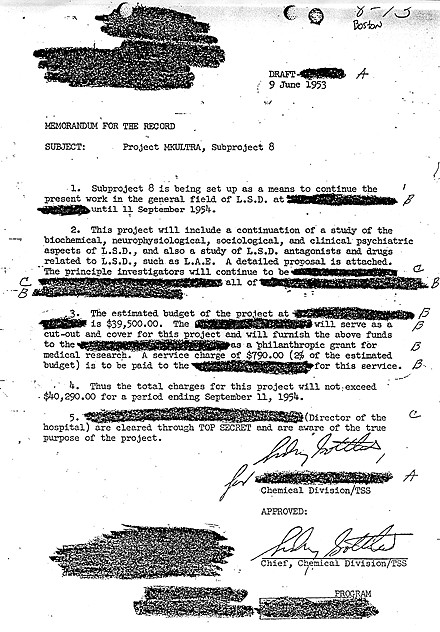 The program began in the early 1950's and was officially sanctioned in 1953, was reduced in scope in 1964, further resumed in 1967, and then in 1973 a newspaper discovered that the CIA developed brainwashing methods, and then CIA head, Richard Helms had all the evidence burned. However, a stack of documents was misfiled and was found intact.
MK-Ultra had branches in more than 150 sub-projects with experiments in more than 80 hospitals and universities. The documents on this secret program can be downloaded here or if you want to view them piece by piece click here. All together you will find around 90,000 documents.
The program specifically focused on breaking down and controlling the mind and incorporated numerous methodologies, such as the use of LSD, hypnosis, sexual abuse; just to name a few.
Infecting Guatemalans with STDs
In 2010, the government admitted that it had conducted medical experiments on Guatemalans during the 1940s in which people were infected with syphilis and other STDs. Originally, U.S. researchers used prostitutes, prison inmates, and insane asylum patients, however, they later began to infect people directly through different procedures, and this included orphaned children.
In a statement from Paul Bekman, one of the attorneys who represented the victims and their families in Guatemala:
"They kept a lid on it, making sure that nobody knew about it, and they actively deceived these people. There was no consent obtained for and from anybody."
Infecting Puerto Ricans with Cancer
It was discovered in 1931 that, under the sponsorship of the Rockefeller Institute, Dr. Cornelius P. Rhoads had infected Puerto Ricans with cancer too, supposedly study the effects. Interestingly enough, the accusation came about by Rhoads own admittance in this note he wrote to a colleague:
"The Porto Ricans (sic) are the dirtiest, laziest, most degenerate and thievish race of men ever to inhabit this sphere… I have done my best to further the process of extermination by killing off eight and transplanting cancer into several more… All physicians take delight in the abuse and torture of the unfortunate subjects."
After the note became public, Rhoads tried to defend himself by saying his comments were written in anger and that it was only meant to be a joke. In an effort to protect Rhoads, and by extension, Rockefeller interests, the U.S. government conducted a whitewashing campaign, and the scandal was forgotten until 2002.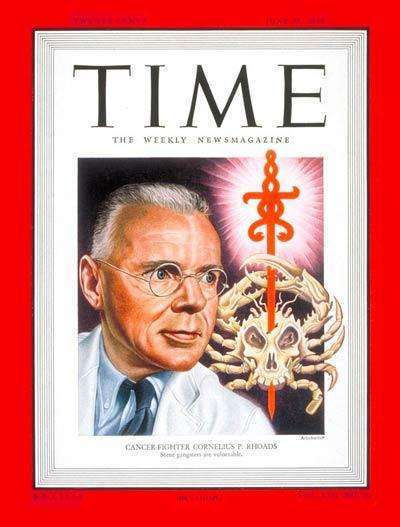 Thermonuclear Bomb Test Fallout
Between 1946 and 19622, a number of sights in the Marshall Island and the Pacific Ocean, referred to as the Pacific Proving Grounds, were used by the U.S. government to conduct nuclear testing.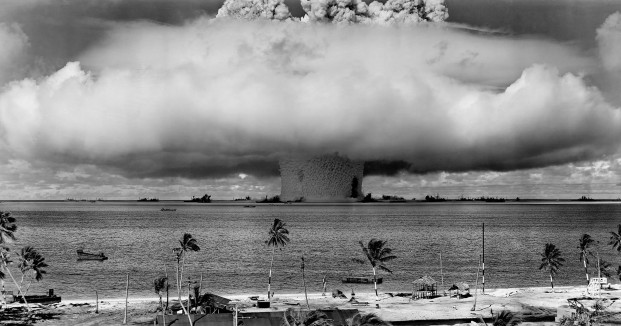 Many local residents of other islands were exposed to the fallout from the blasts, causing radiation sickness, birth defects, and cancer. Most of the island is still contaminated, and those living on the island have suffered from increased health problems.
2. Mustard Gas Tested on Soldiers
As bio-weapon research intensified in the 1940's, officials also began testing its repercussions and defenses on the Army itself. In order to test the effectiveness of various bio-weapons, officials were known to have sprayed mustard gas and other skin-burning, lung-ruining chemicals like Lewisite, on soldiers without their consent or knowledge of the experiment happening to them. They also tested the effectiveness of gas masks and protective clothing by locking soldiers in a gas chamber and exposing them to mustard gas and lewisite, evoking the gas chamber image of Nazi Germany.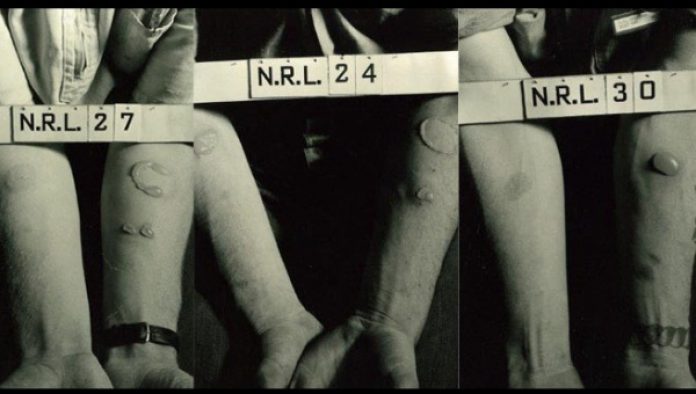 Upon contact with the skin, the gas immediately caused extreme pain, itching, swelling and even a rash. Large, fluid-filled blisters develop 12 hours after exposure in the form of intensely severe chemical burns. And that is just contact with the skin.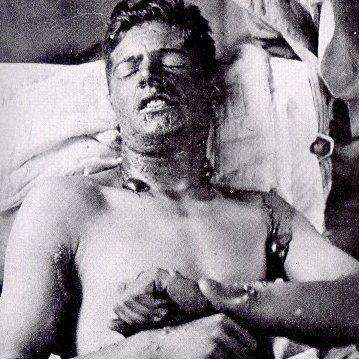 Once inhaled, the gas caused burning pain in the lungs, sneezing, vomiting, and pulmonary edema.
Deadly Chemical Sprays on American Cities
Showing once again that the U.S. always tends to test out worse-case scenarios by getting to them first and with the advent of biochemical warfare in the mid 20th century, the Army, CIA and government conducted a series of warfare simulations upon American cities to see how the effects would play out in the event of an actual chemical attack.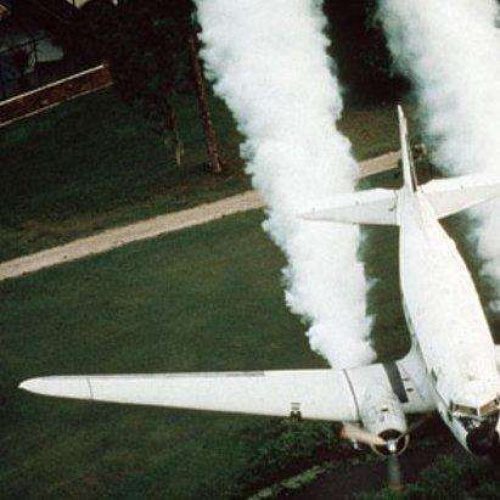 The CIA released a whooping cough virus on Tampa Bay, using boats, and so caused a whooping cough epidemic. 12 people died.
The navy sprayed San Francisco with bacterial pathogens and in consequence, many citizens developed pneumonia.
The army released millions of mosquitoes in the hopes they would spread yellow fever and dengue fever in Savannah, GA and Avon Park, FL. The swarm left Americans struggling with fevers, typhoid, respiratory problems, as well as stillborn children.