Louis Masai Michel is not only a highly talented street artist, but also an activist on a mission to raise awareness for the crumbling honey bee population. Through his Save the Bees mural project, he has used his art to draw people's attention towards the grave implications that would follow a colony collapse.
His mission for Save the Bees began shortly after he returned from South Africa, where he painted endangered animals. Once he understood the devastation that could follow the extinction of the bees, Michel set out to change things. His mission started when he painted a series of murals which included images of bees. He painted these around London in May of last year. However, he went on to raise awareness in Bristol, Devon, Glastonbury, Croatia, New York, Miami and even New Orleans.
Michel, along with Jim Vision have worked together to launch this powerful campaign, and their goal is to help everyone understand that if bees cease to exist, so do we. Michel explained to Bored Panda that, "It's really nice to see the Save the Bees aesthetic moved from outside, public spaces to inside, private environments."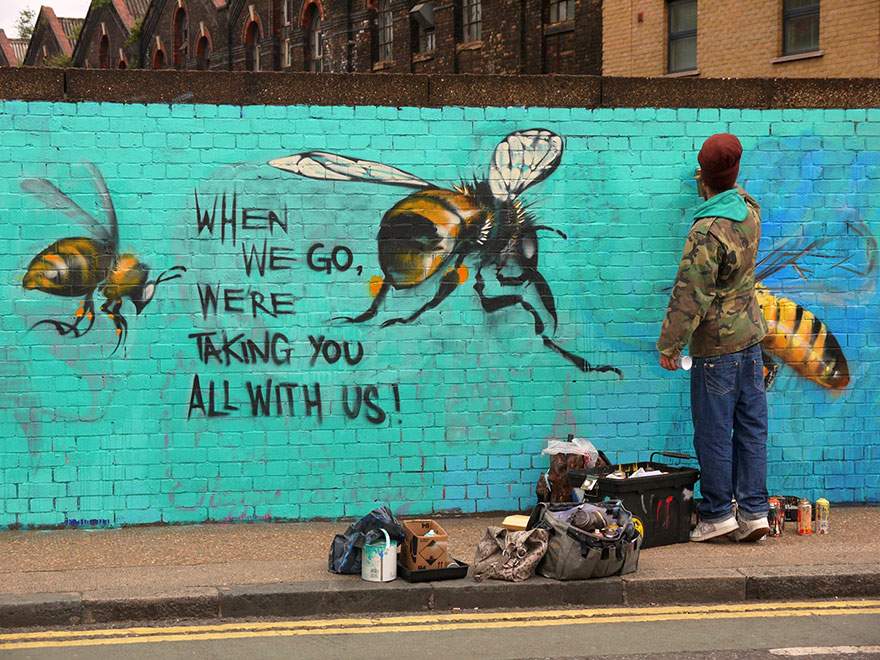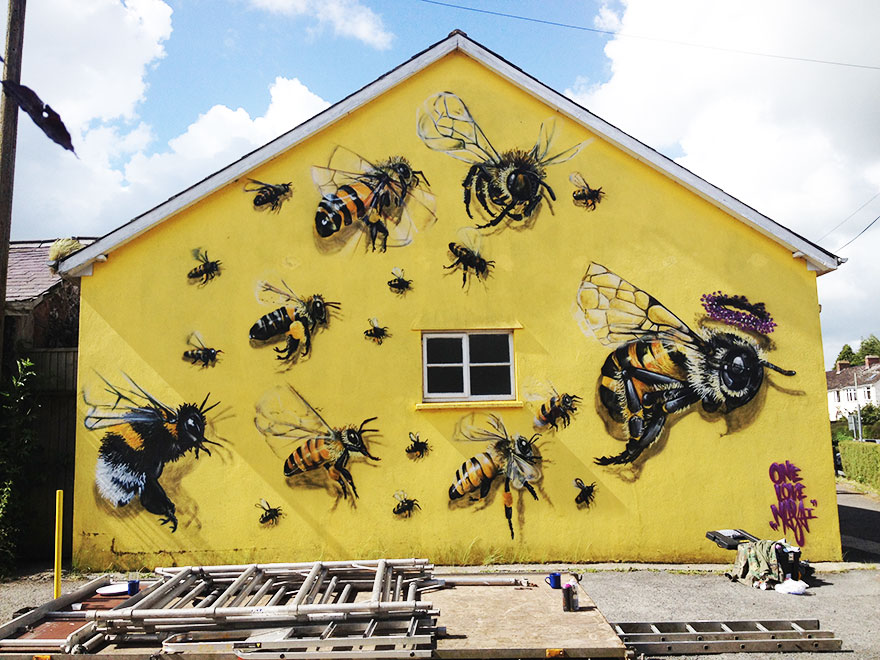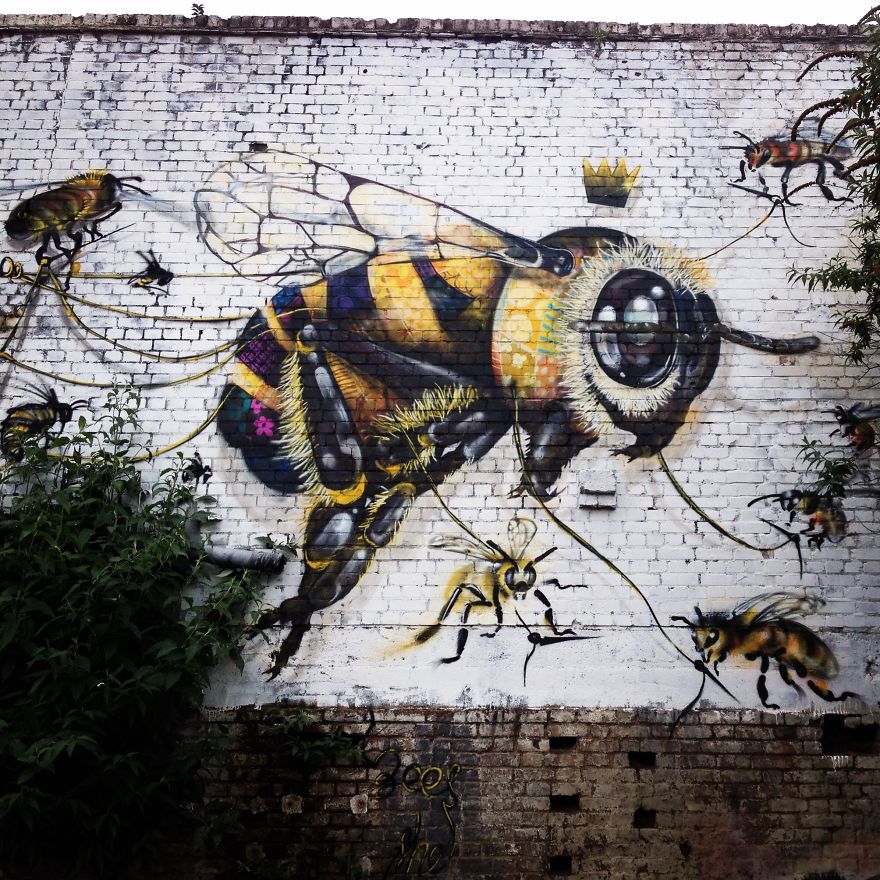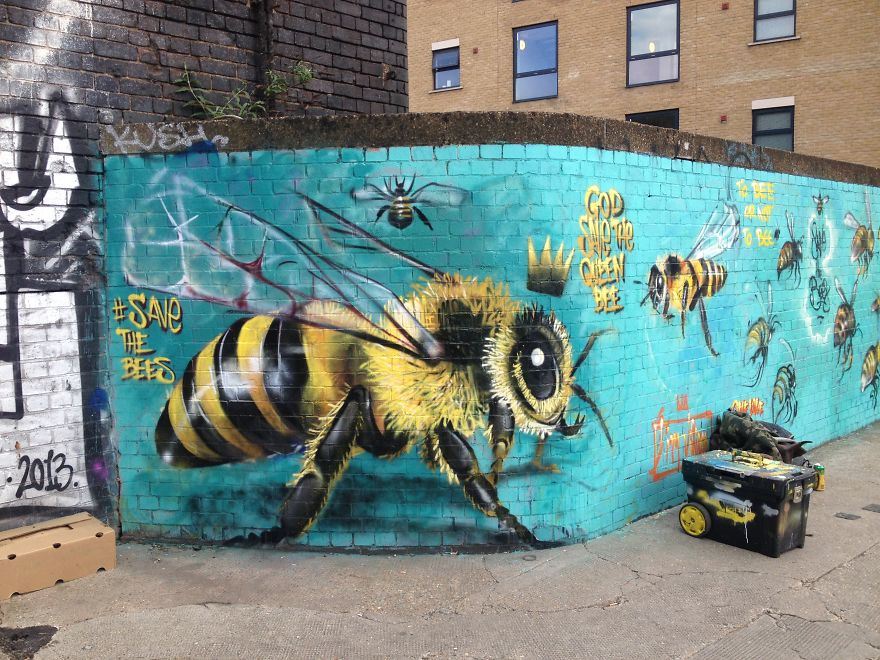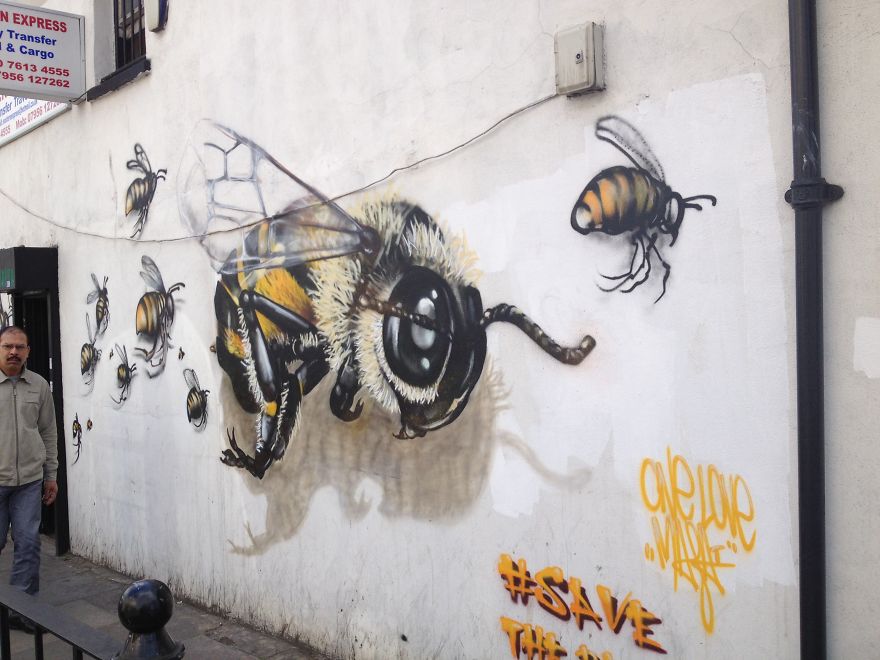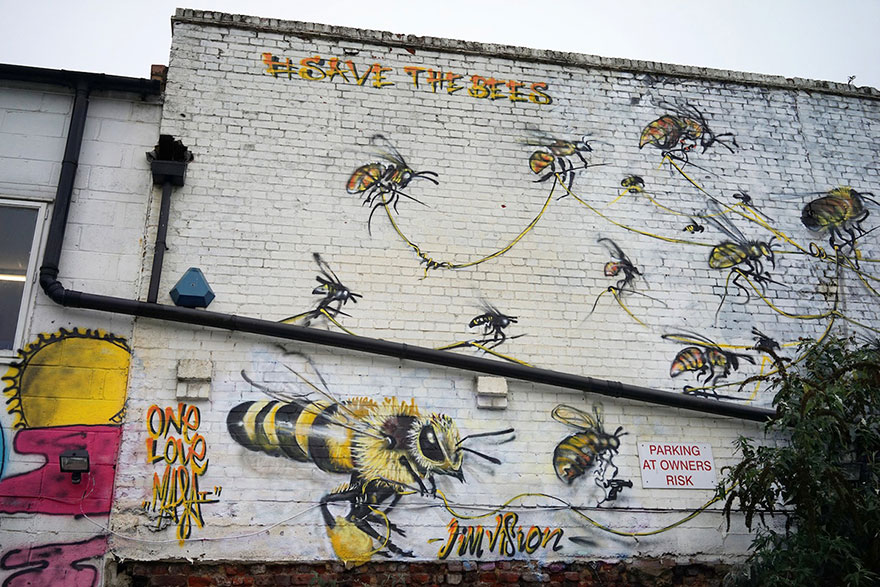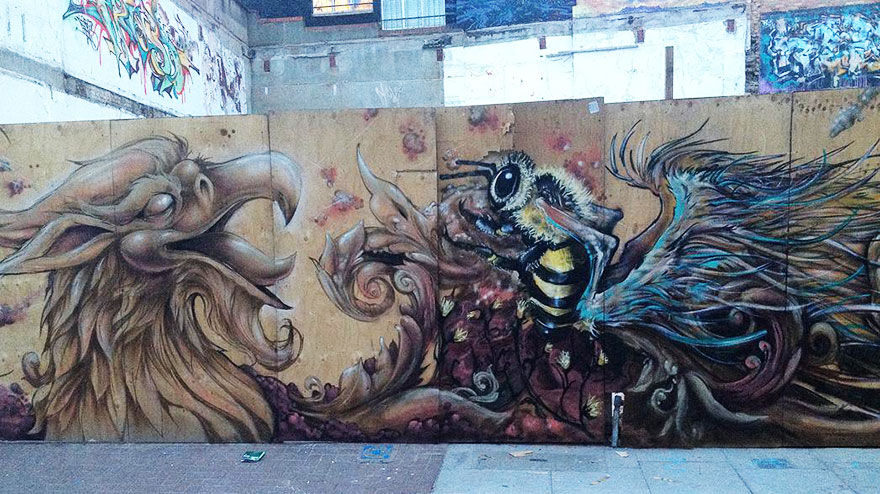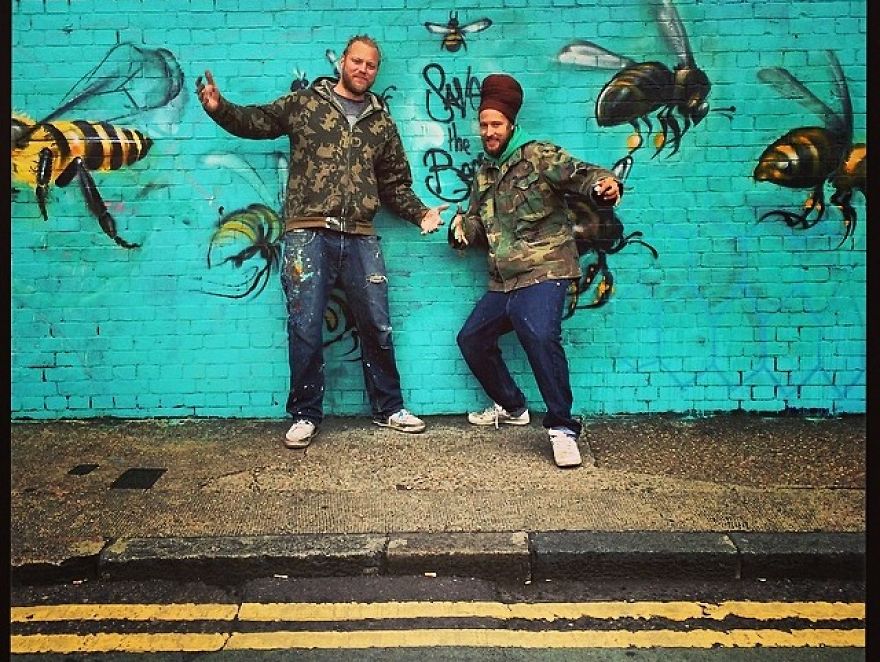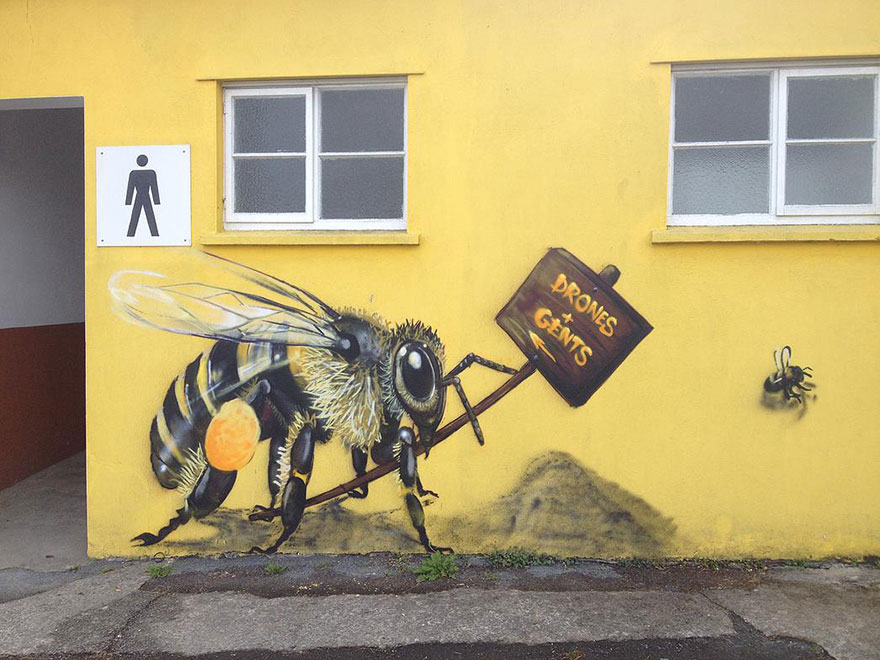 Take a look at his art for yourself. It is hauntingly beautiful and has an almost 3D effect. Through his art, he is able to convey the message that without bees, we would not eat. Bees pollinate over 70 of the major 100 food crops. Furthermore, they are the facilitators of 80% of the world's pollination. Sadly, so many people fail to understand how important they are as a species. Share this article, and Michel's artwork to spread this truly important message.