Safe sex is important at any age, especially with statistics like, "more than half of all people will have an STD/STI at some point in their lifetime." Now, some teens in Great Britain have proposed a way to combat the problem.
Three British teens, two 14-year-olds and one 13-year-old have proposed an idea for a new type of condom that could detect sexually transmitted diseases amongst their partners. The Washington Post Explains:
There would be antibodies on the condom that would interact with the antigens of STDs, causing the condom to change colors depending on the disease…For instance, if the condom were exposed to chlamydia, it might glow green — or yellow for herpes, purple for human papillomavirus and blue for syphilis.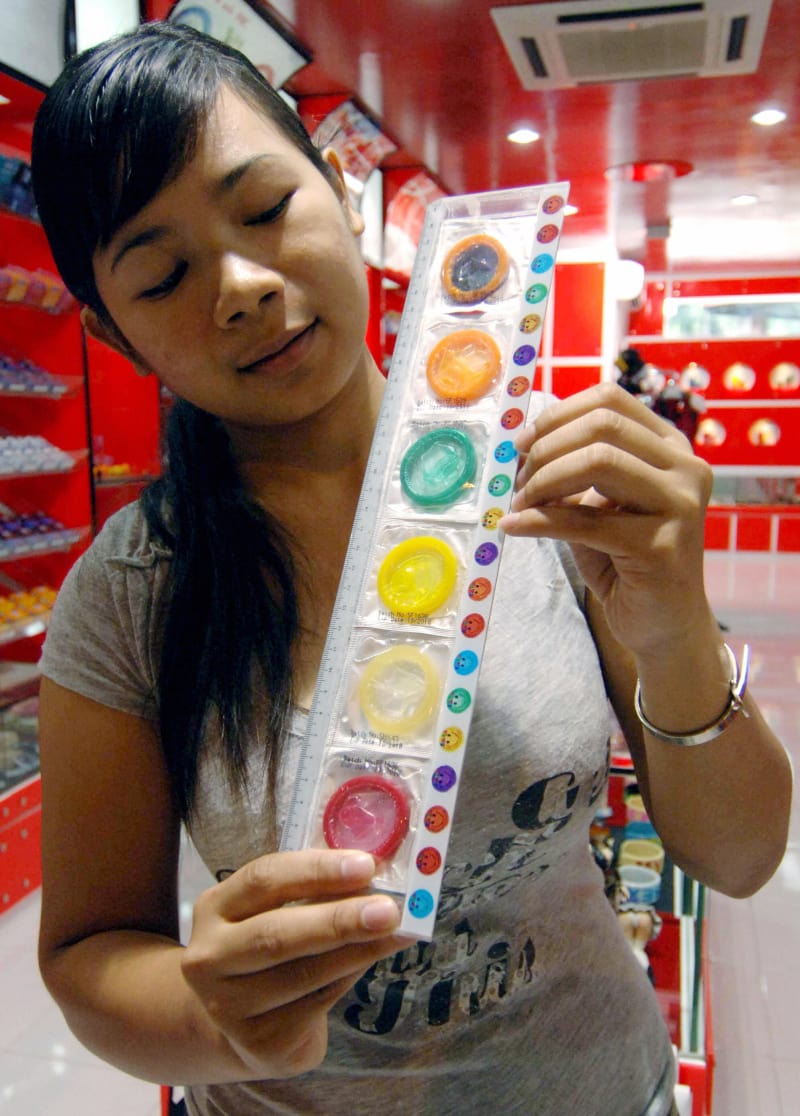 The condom, called S.T.EYE won the health category at the TeenTech Awards in London, which is an annual competition that aims to inspire 11-16 year-olds to realize "their true potential and the real opportunities available in the contemporary STEM workplace."
S.T.EYE would theoretically have molecules in the rubber that would glow when it comes in contact with different pathogens. The condom would glow green for chlamydia, yellow for herpes, purple for HPV and Blue for syphilis.
"We created the S.T.EYE as a new way for STI detection to help the future of the next generation," Ali told the Daily Mail. "We wanted to make something that made detecting harmful STIs safer than ever before so that people can take immediate action in the privacy of their own homes without the often-scary procedures at the doctor's."
"We've made sure we're able to give peace of mind to users and make sure people can be even more responsible than ever before," he added.
The condoms are still in the concept stage, but the developers have been approached by a condom manufacturer that believes it can make their idea a reality.
I don't know about you, but I think this sounds like a great idea. According to the World Health Organization, more than 1 million people acquire a sexually transmitted disease every single day. With numbers like that, shouldn't we be working on methods such as this to combat the problem, and potentially save a life? Leave your opinion in the comments section!