As you may be aware the Earth has made geological shifts throughout its lifespan. However, these days it is hard to tell which shifts are natural and which shifts are brought on by man-kind.
These images released by NASA show how some places look the same and others look completely different. Take a look for yourself. How terrifying is this? Why are some of these changes so drastic, is it our fault? You know the answer to that.
The Aral Sea in Central Asia (It has dried up quite a bit as you can tell, left 2000 right 2014.)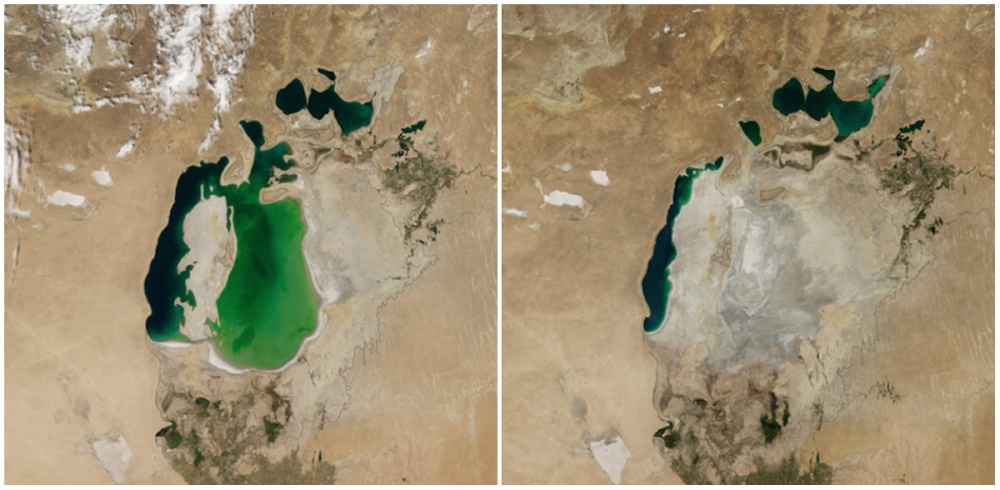 Lake Oroville, California. (left 2010 right 2016)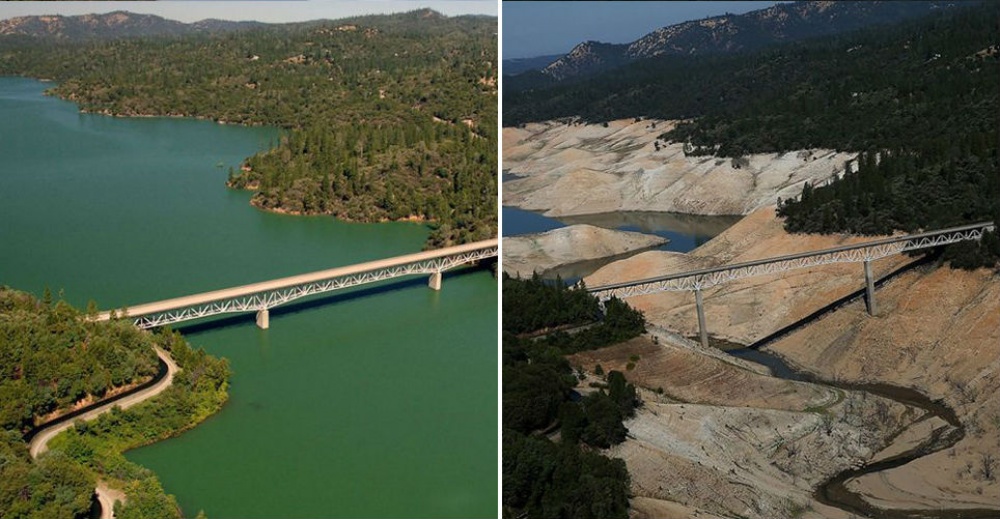 Carroll Glacier, Alaska. (left 1906 right 2003)

Bear Glacier, Alaska. (left 1909 right 2005)

Deforestation at it's finest. Forests in Rondonia, Brazil. (left 1975 right 2009)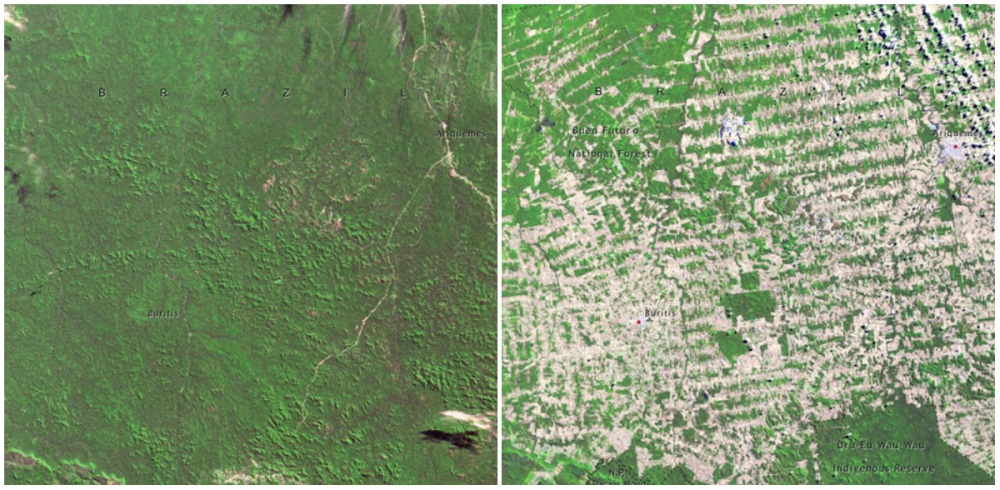 Mountaintop now lacking snow. Matterhorn Mountain in the Alps, on the border between Switzerland and Italy. (left 1960 right 2005)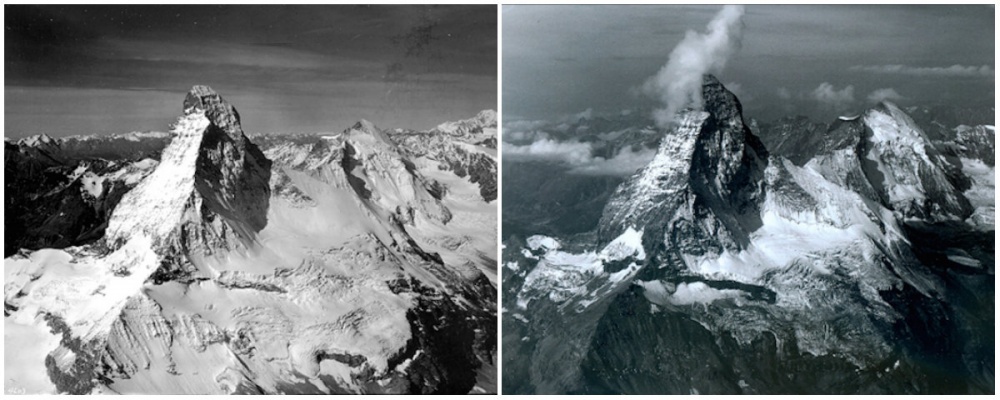 Muir Glacier, Alaska. (left 1942 right 2004)
The sad part is that these are only a few of the many images NASA has released. We are damning this world. Why is it so hard for us to comprehend that we need change? To see more of these amazing yet mind opening images please click here or watch the video below. This is something we all need to be aware of, the world is changing in a bad way and we need to do something about it.