The subject of mind control has been contested for some time not; if you believe it you are called conspiracy theorists and are ridiculed for your beliefs. But every now and again a piece of evidence comes along that is irrefutable.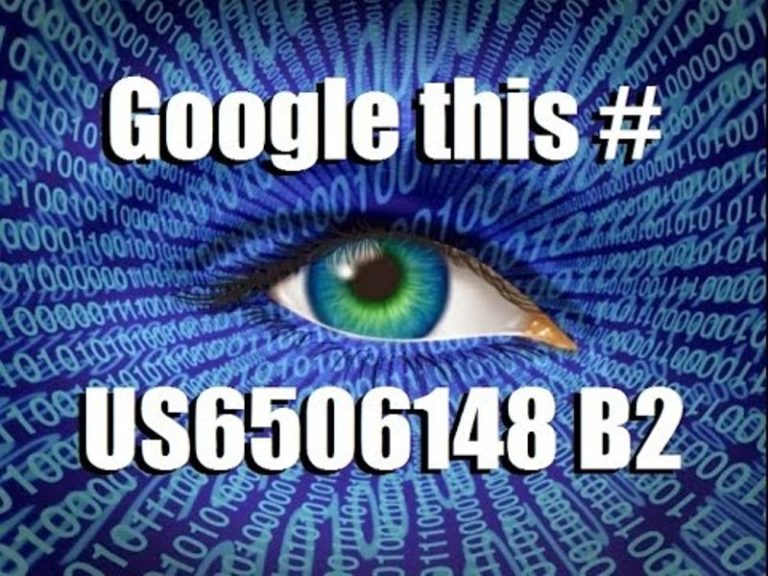 Just for a bit of information, before we get into the patent; Project MK-Ultra, sometimes referred to as the CIA'S mind control program or the monarch program was the code name given to an illegal program of experiments performed on human subjects, designed and undertaken by the United States Central Intelligence Agency.
Experiments on humans were intended to identify and develop drugs and procedures to be used in interrogations and torture, in order to weaken the individual to force confessions through mind control.
The program began in the early 1950's and was officially sanctioned in 1953, was reduced in scope in 1964, further resumed in 1967, and then in 1973, a newspaper discovered that the CIA developed brainwashing methods, and then CIA head, Richard Helms had all the evidence burned. However, a stack of documents was misfiled and was found intact.
It has also come out that the government secretly recruited many Nazi scientists, some of whom were identified and prosecuted as war criminals during the Nuremberg trials. The recruitment was code-named operation paperclip. The objective of Operation Paperclip was to tap into the knowledge of these scientists. They were told that if they would agree to come and work for the U.S. government, the government would protect them from prosecution. The Nazis, of course, agreed.
After recruiting them into the United States, the government used the Nazis in many highly clandestine experiments. One of such experiments was how to control the human mind through technology and science. With the help of the Nazis, the CIA and the Defense Department conducted secret research codenamed MKULTRA. To read more about MK Ultra, you can click here.
To read more about Project paperclip, click here.
MK-Ultra had branches in more than 150 sub-projects with experiments in more than 80 hospitals and universities. The documents on this secret program can be downloaded here or if you want to view them piece by piece click here. All together you will find around 90,000 documents.
And just to give further proof that mind control is real, and that the technology used to do it is highly immoral, unethical and corrupt, take a look at this.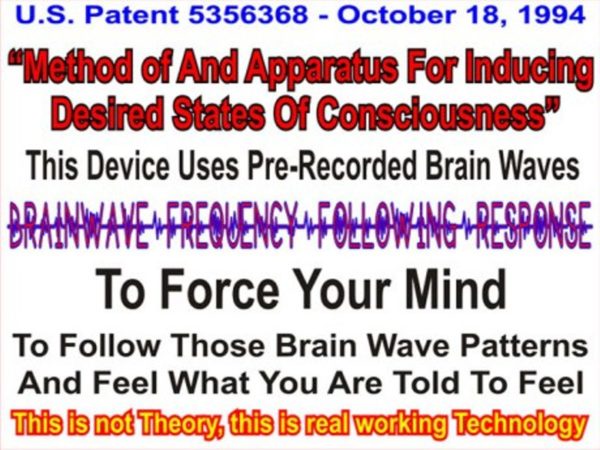 US patent, 6506148 B2: Nervous system manipulation by electromagnetic fields from monitors
"Physiological effects have been observed in a human subject in response to stimulation of the skin with weak electromagnetic fields that are pulsed with certain frequencies near ½ Hz or 2.4 Hz, such as to excite a sensory resonance. Many computer monitors and TV tubes, when displaying pulsed images, emit pulsed electromagnetic fields of sufficient amplitudes to cause such excitation. It is, therefore, possible to manipulate the nervous system of a subject by pulsing images displayed on a nearby computer monitor or TV set. For the latter, the image pulsing may be imbedded in the program material, or it may be overlaid by modulating a video stream, either as an RF signal or as a video signal. The image displayed on a computer monitor may be pulsed effectively by a simple computer program. For certain monitors, pulsed electromagnetic fields capable of exciting sensory resonances in nearby subjects may be generated even as the displayed images are pulsed with subliminal intensity."
Brought to us by the esteemed Hendricus J. Loos, who also patented
US6238333-Remote magnetic manipulation of nervous systems
US6091994-Pulsative manipulation of nervous systems
US6017302-Subliminal acoustic manipulation of nervous systems
US5782874-Method and apparatus for manipulating nervous systems
All within a few years of the big US switch from analog to digital TV. Coincidence?
The human nervous system controls everything from breathing and producing digestive enzymes, to memory and intelligence. In fact, the central part of the nervous system is the brain.
The patent number US 6506148 B2 says that the nervous system can be manipulated by electromagnetic fields from monitors.
This is especially true for televisions; they have become weapons. Recent WikiLeaks Vault 7 has shown us the extent that the government can hack your life, including your smart TVs and your cell phones.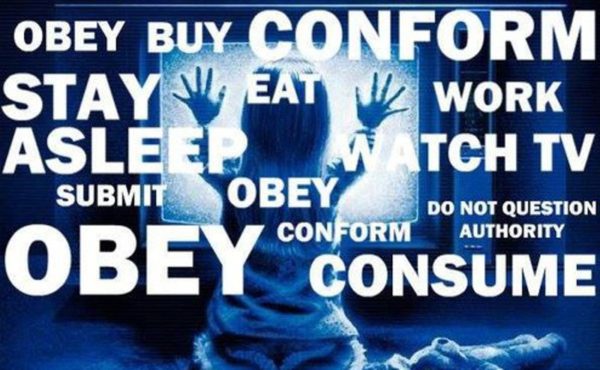 You have to realize that with all of the advanced technology's that we have today, something like this had to be going on. The secret technologies are increasingly becoming embedded in most of the technology we use every day. This helps the government to maintain control. The secret knowledge the Nazis had under Hitler is now in the hands of the United States, and it is most definitely being put to use.