While there are a number of horrors in our world, psychopaths are absolutely the most terrifying. You see, while sharks are known for their bite, and snakes are known for their venom, you never truly know exactly what a depraved human being might do until its too late.
And while we all know the pop-culture favorites when it comes to serial killers, no two killers are alike. However, one common place feature among killers is the need to somehow hold on to what they have done. Since a photograph is worth a thousand words, what better way to catalog what they have done than to photograph their horrific deed?
Proceed with caution, the following photos are beyond disturbing.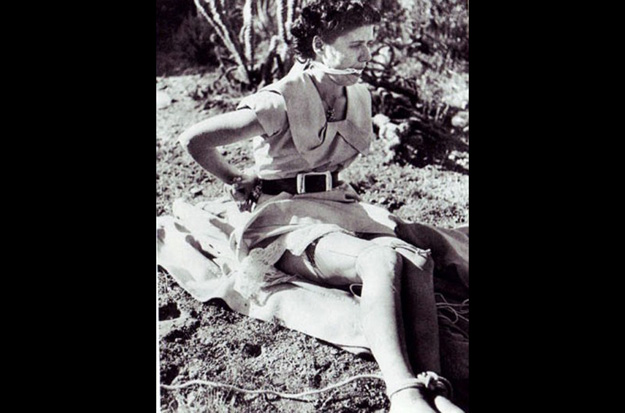 Harvey Glatman, deemed the loney hearts killer, posed as a photographer to lure women into his hotel under the guise of quick money. Unfortunately, once they were in his hotel room, he bound and gagged them, and then photographed them before killing them.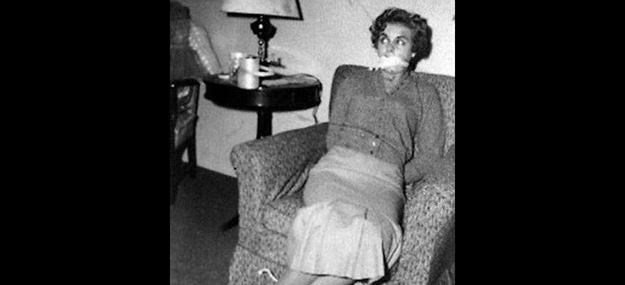 Todd Stoops became yet another tortured and raped victim of Bob Bordella.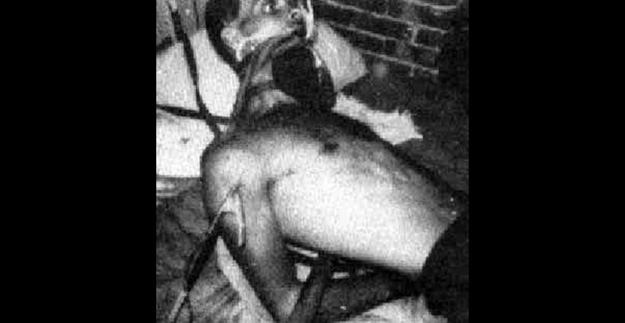 Antoly Slivko would suspend his victims from trees and wait until they passed out. Unfortunately, he would then use various forms of torture on them after taking photos of them such as this one.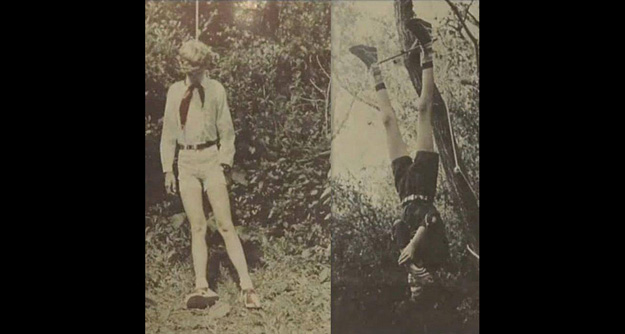 The polaroid photo below was found face down on the asphalt in the parking lot of a gas station. In the photo Tara Calico is laying beside and unknown male victim.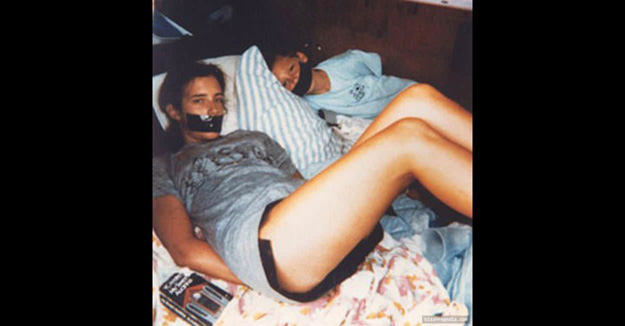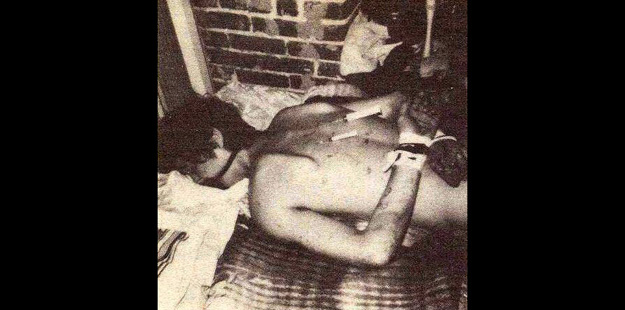 Robert (Bob) Bordella was a serial killer from Kansas. He would rape, torture and kill his male victims. The picture above and below are both photos he took of his victims after they had been tortured.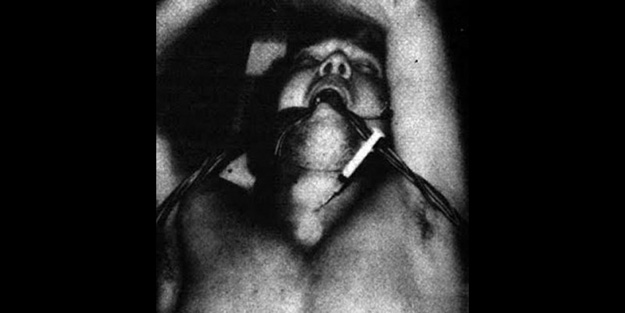 Jerry Brudos, the Lust Killer found Karen Sprinker in a parking garage. He then kidnapped her and forced her to model underwear for him. After taking the photos he murdered her. 
Shari Miller took photos for William Richard Bradford, but after agreeing and taking the photos, he strangled her to death. 

This is the last photograph taken of Madyson Jamison who disappeared on October 8, 2009. Her body wasn't discovered until November 16, 2013, and it is believed that her killer took this photograph.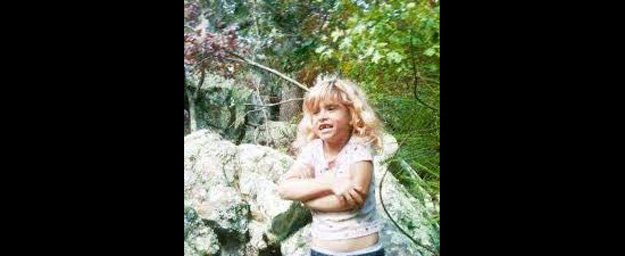 Rodney Alcala was called the Dating Game killer due to the fact that he was once a contestant on the show. He would kidnap and kill his victims. Before killing them, he would take their photo and this is one the photos he took. 

Sadist Robert Ben Rhoades took this photograph of 14-year-old victim Regina Kay Walters in an abandoned barn in Illinois. He cut all of her hair off, and then forced her to wear a dress and heels before killing her.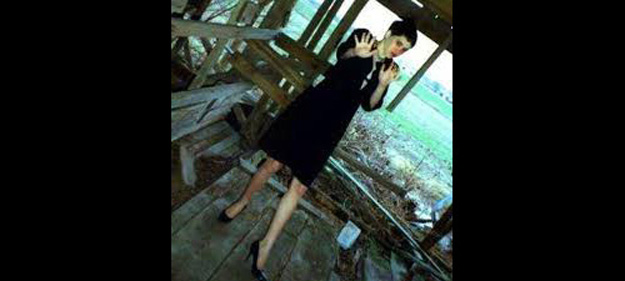 Dean Corll, known as the Candyman took the following photograph of one of his victims that was lured into his truck with candy.