At first glance, the term "2 billion-year-old nuclear reactor" may sound a bit science fiction. However, most associate nuclear reactors with man-made constructs, and that isn't the case here.
Instead, this reactor is an area of natural uranium that has occurred beneath Earth's crust. The reactor is located in Okla, Gabon. Uranium is a naturally radioactive substance, and due to the conditions surrounding this area, in particular, nuclear reactions have resulted.
While scientists were unable to produce electricity through a nuclear reactor until 1951, this massive pile of rubble has been producing power for over 2 billion years.
In Gabon, Africa, a spontaneous nuclear reaction had begun around 2 billion years ago and continued for hundreds of thousands of years. French scientists discovered the phenomenon in 1972 after testing ore they had found for radiation. What they found was quite strange.
Scientifically, the concentration of the isotopes or variations of the same element with neutron counts was off. The samples were missing around 0.003% of uranium-235, which is the most important of the three isotopes typically present in uranium deposits. While this may sound like a fraction of a difference, it isn't.
What this meant was that it had broken down during ancient chain reactions that were created in a natural, self-sustaining nuclear reactor. This particular reactor was the first one to be discovered, however, eventually, there were 17 others found near the same site.
Apparently, the reactor worked by use of fission. Fission is when a neuron strikes a fissile isotope, thus breaking it apart to release other neurons which are propelled by the energy created in the atomic split. The neurons then hit other atoms, which break apart, and the reaction continues.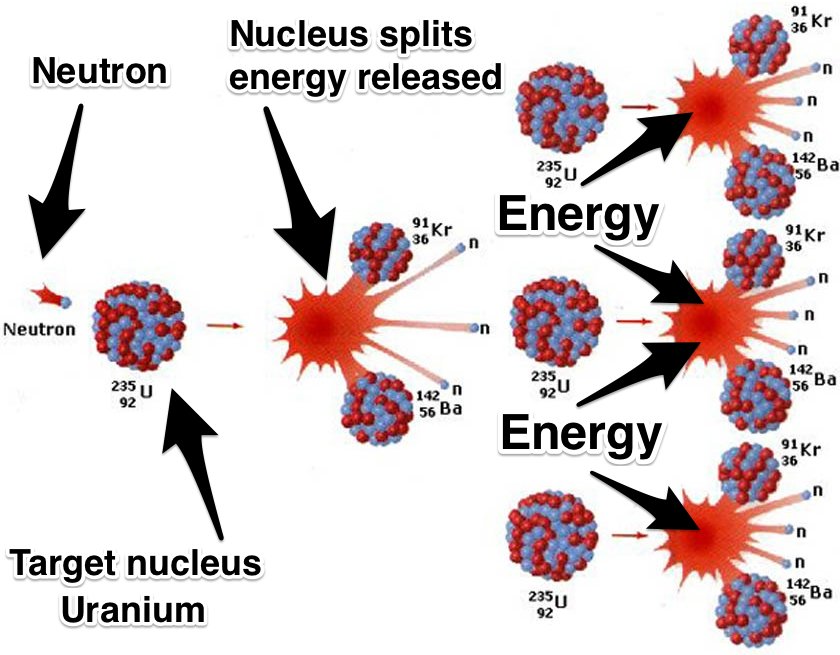 If uranium-235 decays naturally, one of its byproducts is a free neutron, which is how it could create the reaction in the ore deposit.
In order for this reaction to be self-sustained, it has to have a moderator. The moderator found in Oklo deposits was water. Groundwater would find its way into the deposit, boil away when the reaction became too hot, and for a moment, shut everything down. When the ground cooled and water returned the reaction would begin again.
Scientists who have studied the area say that the reactions probably went on for hundreds of thousands of years. It's likely that the reactor met its end when it had split so much of its uranium-235 that there was no further fuel to continue with the reaction. Even more strangely, all of this took place around a million years before human beings ever even thought of nuclear energy. Scientists remain puzzled about the naturally occurring nuclear reactors and furthermore are unsure of exactly how many others could exist in the world.