This is an amazing feat for animal lovers across the globe. While the ban is currently temporary it is a step in the right direction.
The Yulin Festival is something straight out of a nightmare and is true hell for the canines involved. This barbaric event has taken the lives of far too many innocent dogs. The ban itself is set to take effect on June 15th, this being one week before the start of the festival.
This ban will prohibit the sale of dog meat at restaurants, markets, and street vendors. For those who do not comply with this, they will face a fine of up to 100,000 yuan which is about $15,000 and arrest. While most people believe this festival is some sort of tradition it is not and was only invented back in 2010 as a means for the dog meat traders to make more money. As you may have noticed from some of the images of the dogs murdered in during the festival lots of them have been stolen from their homes and are still wearing their collars. We can only hope that more good comes from this.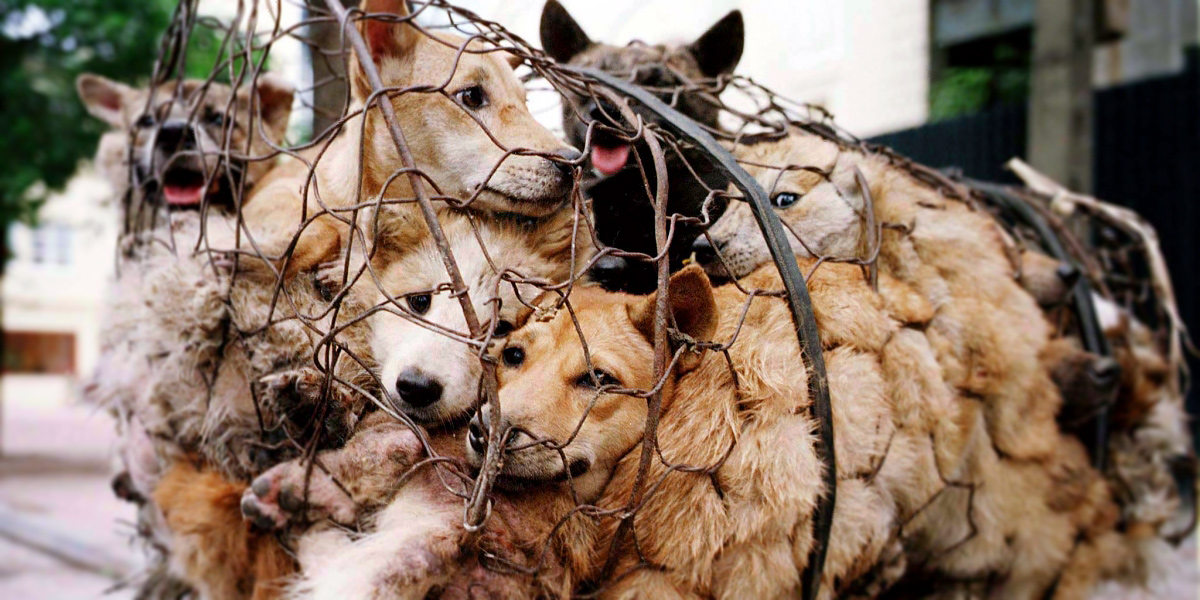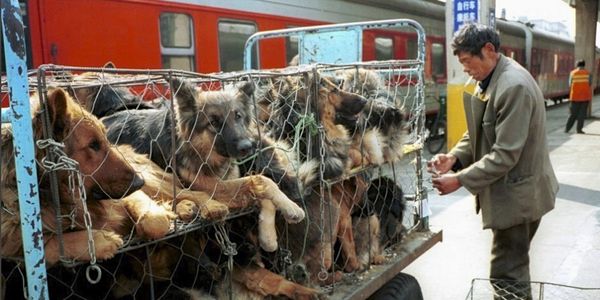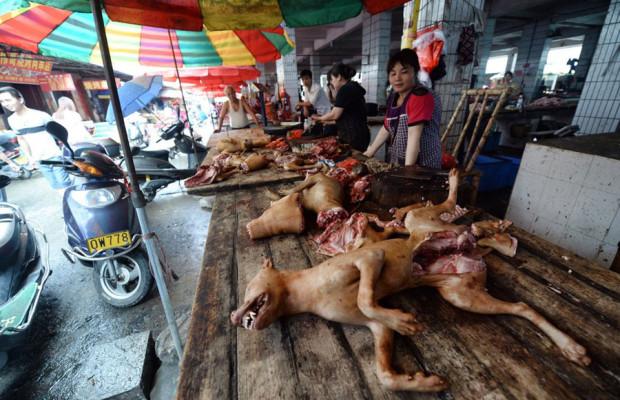 The images above do not explain the horror even on a mild level that these dogs go through. They are tortured and terrified then slaughtered. The dog meat trade is a hellacious thing and it needs to be stopped. If you want to see some of the gruesome things these canines go through click here for a video, however, if you cannot handle it or do not want to see these dogs in pain do not watch. This video is more than enough to ruin your whole week.
Andrea Gung executive director of Duo Duo Animal Welfare Project says that:
"Even if this is a temporary ban, we hope this will have a domino effect, leading to the collapse of the dog meat trade."
"This ban is consistent with my experience that Yulin and the rest of the country is changing for the better."
Duo Duo and HSI are working to convince Yulin authorities to make the ban permanent. There are literally over ten million dogs and roughly four million cats (yes cats too) killed every year across China for their meat. Most people in China do not eat dogs. Last year a petition with around eleven million signature was given to the Yulin government in Bejing on behalf of the Humane Society International as well as Duo Duo Project and several other organizations.
It seems there is a very active and in a sense effective campaign inside China to end the dog meat trade. There are Chinese animal activists staging protests and dog rescues throughout the whole year and progress is being made. If you want to take action and donate now please click here.