While Bruce Lee is best known for his performances in films and so forth, he was easily one of the most underappreciated and 'hidden' philosophers I have come across. After facing Hollywood and managing to come out on top, this man was so rounded that he blows me away.
Lee embraced philosophy in general and actually carried a small pocketbook with him at all times. He filled this book with everything from poems and philosophical reflections to training regimens. The best parts of his pocketbook were his affirmations in my opinion. Lee used this book to articulate his personal philosophies aimed at helping himself grow and these things resonate with all who read them.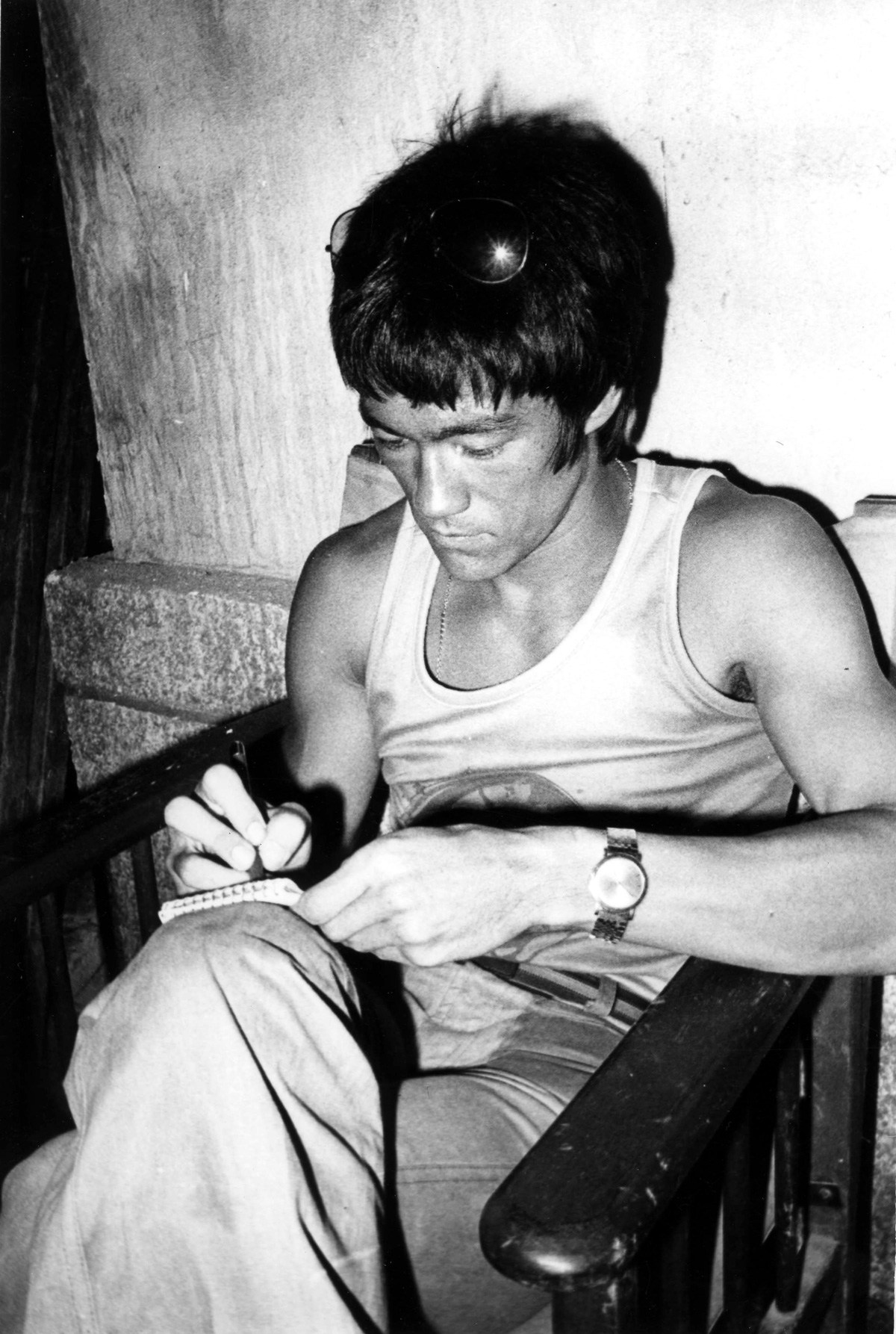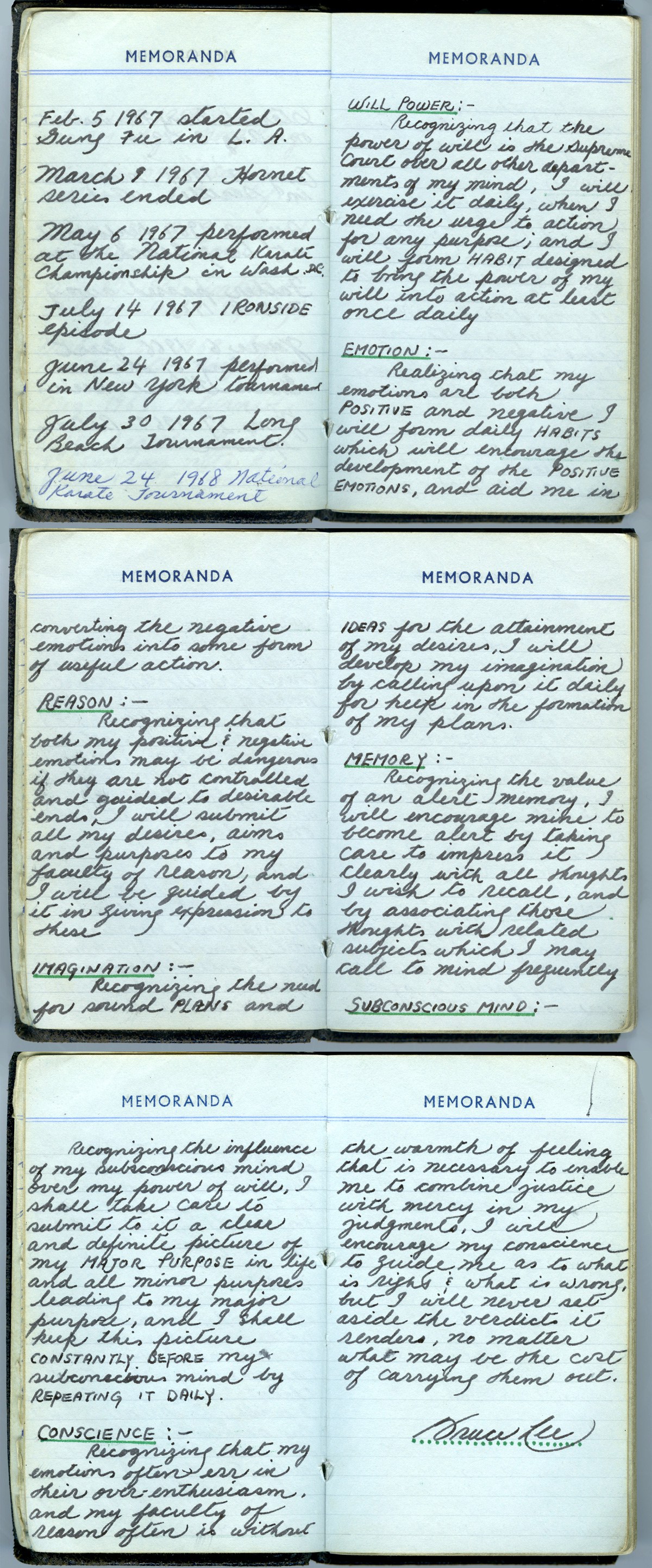 The Bruce Lee Estate has given us quite a look at Lee's 1968 pocketbook and it is a goldmine. Below these images, you will find a transcript that should clear things up a bit. Who knew someone so unexpected could have been so wise.
WILL POWER: —

Recognizing that the power of will is the supreme court over all other departments of my mind, I will exercise it daily when I need the urge to action for any purpose, and I will form HABIT designed to bring the power of my will into action at least once daily.

EMOTION: —

Realizing that my emotions are both POSITIVE and negative I will form daily HABITS which will encourage the development of the POSITIVE EMOTIONS, and aid me in converting the negative emotions into some form of useful action.

REASON: —

Recognizing that both my positive & negative emotions may be dangerous if they are not controlled and guided to desirable ends, I will submit all my desires, aims, and purposes to my faculties of reason, and I will be guided by it in giving expression to these.

IMAGINATION: —

Recognizing the need for sound PLANS and IDEAS for the attainment of my desires, I will develop my imagination by calling upon it daily for help in the formation of my plans.

MEMORY: —

Recognizing the value of an alert memory, I will encourage mine to become alert by taking care to impress it clearly with all thoughts I wish to recall, and by associating those thoughts with related subjects which I may call to mind frequently.

SUBCONSCIOUS MIND: —

Recognizing the influence of my subconscious mind over my power of will, I shall take care to submit to it a clear and definite picture of my CLEAR PURPOSE in life and all minor purposes leading to my major purpose, and I shall keep this picture CONSTANTLY BEFORE my subconscious mind by REPEATING IT DAILY.

CONSCIENCE: —

Recognizing that my emotions often err in their over-enthusiasm, and my faculty of reason often is without the warmth of feeling that is necessary to enable me to combine justice with mercy in my judgments, I will encourage my conscience to guide me as to what is right & what is wrong, but I will never set aside the verdicts it renders, no matter what may be the cost of carrying them out.
I for one am in awe. If you have not already you should definitely check out the Bruce Lee Podcast, in this podcast his daughter Shannon as well as creative director Sharon Lee unpack his philosophies and discuss how the ideas behind each one apply to aspects of our lives in this day and age. Click here to check the podcast out. This man was truly so much more than he was given credit for.