While most people assume gold is the best thing to invest in Bitcoin seems to have it beat. The price of Bitcoin has been reaching extreme highs these days with around an impressive price of around $3,500 each while an ounce of gold is $1,260.40.
Basically meaning that Bitcoin has surpassed gold almost three times over. Bitcoin could essentially be seen as a substitute for gold even. When you consider the history of Bitcoin this is wonderful news. Bitcoin has never been stronger than it is right now. Currencies like this, in general, are becoming more and more known to the public and more gains will be made because of this.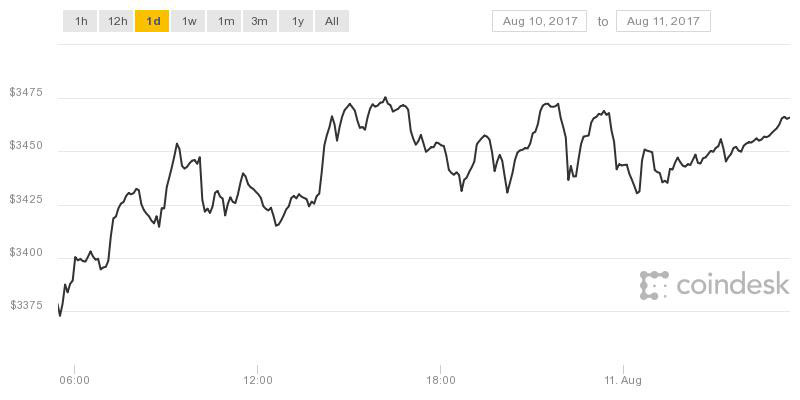 I am excited to see how this progresses as Bitcoin becomes more and more valuable. Highs just this week have reached record breaking levels, Bitcoin is just $300 away from being triple the price of gold. Of course, this is not going to make gold disappear, people will still continue to choose it as well.
According to Thomas Lee co-founder of Fundstrat even if a small amount of fund flows out of gold and into Bitcoin the digital currency's price is going to become much higher. This being something that could end up reaching into the tens of thousands in the next few years depending on how things progress. It is interesting that the price of Bitcoin has continued to increase despite the crackdowns in China.
What do you think will come of this? Do you think the price of Bitcoin will continue to rise? Check out the video below for more information.