For many years now the study of the 'lost lands' has interested scientists, archaeologists and experts. Hungry for a true understanding for life before the earth as we know it today has driven many to invest their lives into researching and learning about these locations and their history.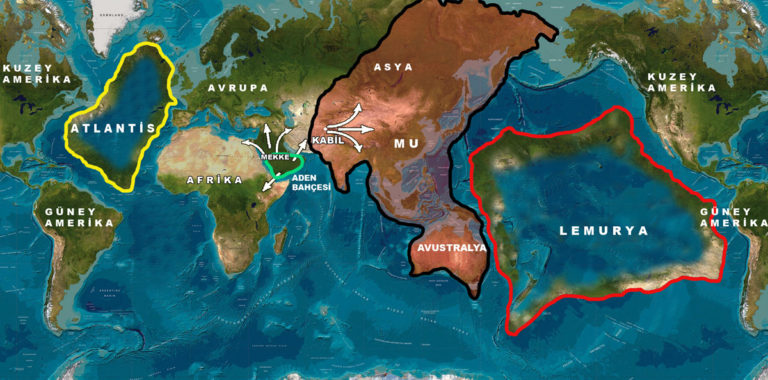 Lemuria
Although scientists have recently discounted this land through the theory of plate tectonics, and the existence of other sunken continents which remain visible upon the ocean floors, this land continues to live on in the minds of many.
It is believed to be located either in the Indian or Pacific oceans, and was inhabited by the Lemurians, the third root race. These people were very ancient, predated only by the Ethereals and the Hyperboreans. Neither the Ethereals or Hyperboreans lay claim to living descendants today, however that is not true for the Lemurians. Among their believed descendants are Native American Indians, the Aboriginals, the population of Madagascar and select tribes in Turkey.
Lemuria is believed to have began over 34 ½ million years ago. As a series of volcanic eruptions across the continent caused it to begin to sink, the Lemurians left to colonize the East Indies, Southern India and Africa. Among the theories of Lemuria are those that state they became the Aryan race in India, or the Maoris of New Zealand.
Atlantis

The fourth race, following that of the Lemurians, is said to be the Atlanteans. Their ancestry spread across Africa, the Americas and all Europe as we know it today. These people were far more advanced than the Lemurians, both highly intelligent and ambitious.
Written about in Allegory by Plato, the people of Atlanta were depicted as a superior civilization, who then launched an attack on the nation of Athens. When Athens fought off the Atlanteans, they fell out of favor with the Gods, and Atlantis sunk to the bottom of the Atlantic Ocean.
More recently, Edgar Cayce tapped into the 'Akashic Records,' through which he was able to channel that many of the lost souls of Atlantis were actually returning to the west coast of North America. He believed that their collective consciousness was stirring through the younger generation in the 1960's.
Much like Lemuria, many argue that it could not have possibly existed due to lack of evidence when searching the depths of the ocean. Others argue that the geology of plate tectonics makes it believable that a continent could get lost in the shifting of the plates. The question becomes, does Atlantis really exist, or was it merely a creation of Plato's mind?