Ocean pollution is killing off the sea life and destroying our seas, but Adidas might have just made a huge move to save it!
Adidas has teamed up with an environmental activists company, Parley for the Oceans, and they are revolutionizing recycling! They are taking reclaimed plastic from our oceans and turning it into shoes! What else would Adidas do? They're awesome and they are expected to make a huge impact on our environment!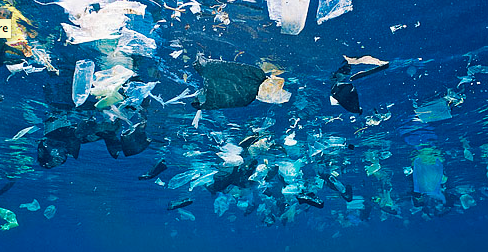 Plastic has been incorporated into almost every aspect of our everyday lives. It is used for virtually everything, and it has caused some serious issues with our oceans. Plastic's devastating effect on marine mammals was first observed in the late 1970s, when scientists from the National Marine Mammal Laboratory concluded that plastic entanglement was killing up to 40,000 seals a year. Annually, this amounted to a four to six percent drop in seal population beginning in 1976. In 30 years, a 50% decline in Northern Fur Seals has been reported. We have no choice but to start working towards cleaning up the oceans, and Adidas is doing a great job at leading the way.