Now adrift in the Weddell Sea, this giant iceberg is easily twice the size of Luxembourg. Not too long ago it was merely hanging by a thread due to a crack that had been forming.
This iceberg weighs a trillion-tonne and was found to have split off from the Larsen C segment of the Larsen ice shelf on July 12th, 2017.  It was revealed when scientists were examining the latest satellite data from that area. The Larson C ice shelf is over twelve percent smaller in area than it was before the iceberg broke off. This event in itself has changed the landscape of the Antarctic Peninsula and left the Larson ice shelf at it's the lowest extent ever recorded according to researchers.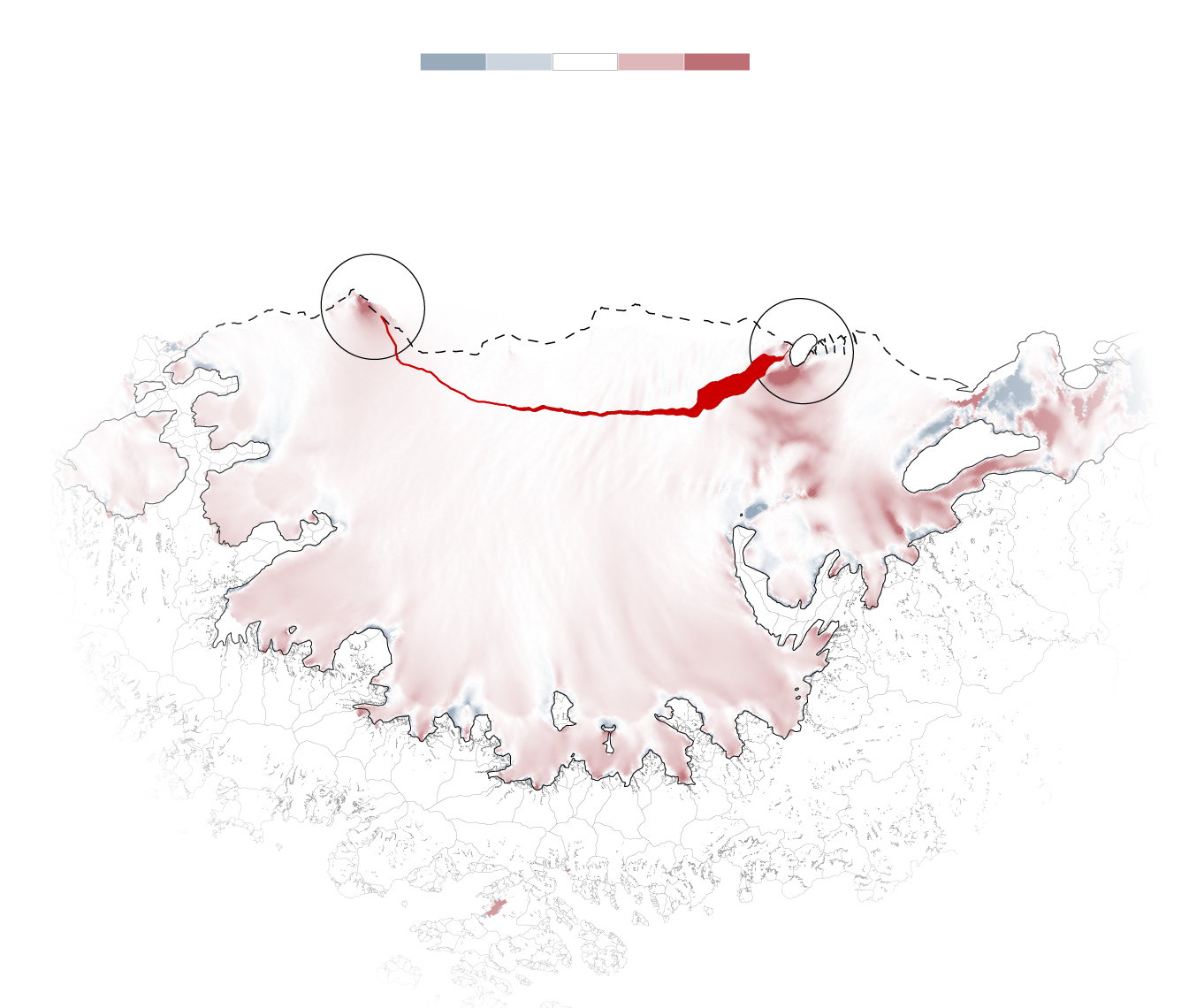 Image Via NYTimes. 
As you can see in the image above the amount of ice that has floated away is quite a lot. Currently, there is no scientific consensus over whether global warming is to blame for this crack, but the shelf itself is now at its smallest size ever known and maps will literally need to be redrawn because of this enormous change. To see this change take a look at the gif below.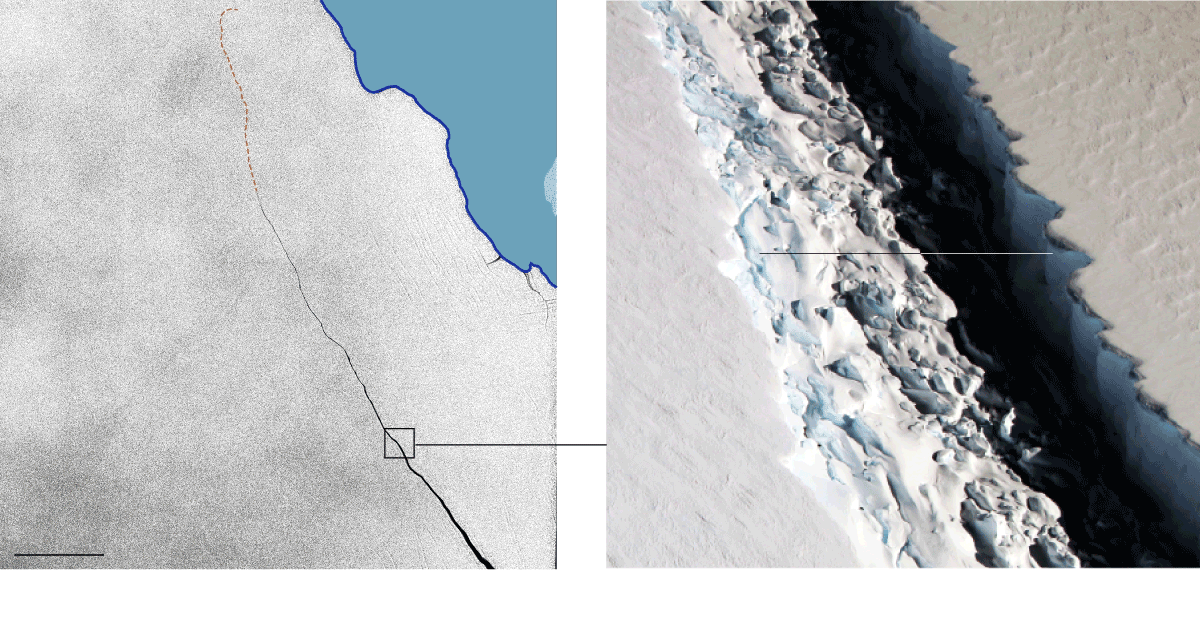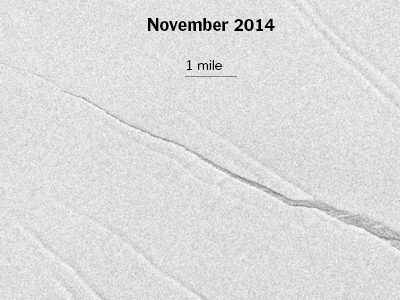 "It is a really major event in terms of the size of the ice tablet that we've got now drifting away,"
At 5,800 sq km this new iceberg has been dubbed A68 is believed to be among the 10 largest icebergs ever recorded. In the end, this break was a simple one and for now, it is likely this iceberg will break into smaller pieces in time. According to Martin Siegert, Professor of Geosciences at Imperial College London and co-director of the Grantham Institute for Climate Change & Environment there is enough ice in Antarctica that if it all melted or even just flowed into the ocean, sea levels would rise by 60 meters.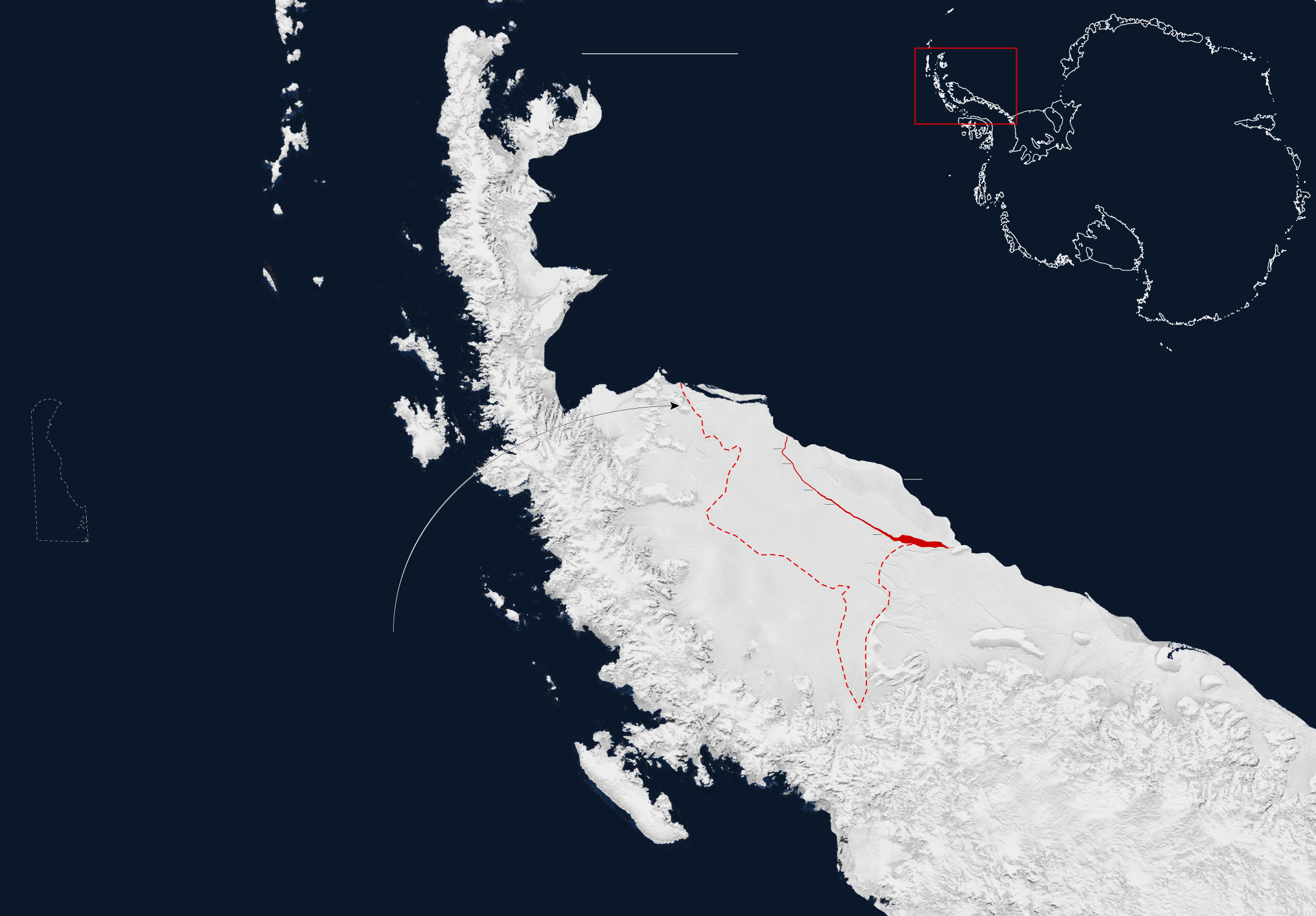 Image Via NYTimes 
Because of this break, the whole stability of Larsen C is at risk. As the shelf gets thinner it will become even more breakable and lose contact with the ice rises. The extent of this thinning has not yet been determined, but Dr. Rignot has recently noted the Bawden ice rise was more vulnerable. Dr. Rignot believes this was without a doubt due to climate change and that as it progresses farther south it will affect larger and larger ice shelves.
These ice shelves are actually floating masses of ice that act like buttresses holding back and slowing down the movement into the sea of the glaciers that feed them. While the birth of this huge iceberg may not seem dramatic, it is, it will result in sea level rises.
For more on this please take the time to check out the video below.