Yoga teacher Anne Hamilton-Byrne began one of the most notorious doomsday cults of human history in the 1960's. According to Byrne, as she was under the influence of LSD, she needed to collect children because a massive world war would one day eradicate the human race.
She held the children captive at a deserted school which was referred to as 'Uptop', in Victoria, Australia. With over 28 children and around 500 followers, the cult would trick unwed mothers into believing the children were going to a loving home.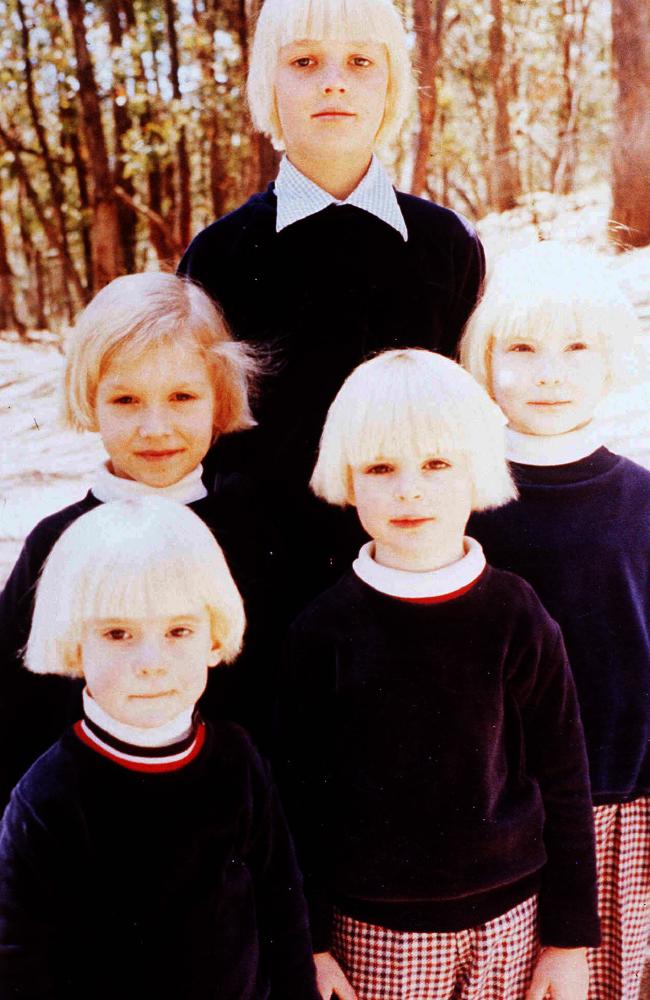 The children of 'The Family' pictured sporting the blonde hair that they were forced to have as a part of the cult.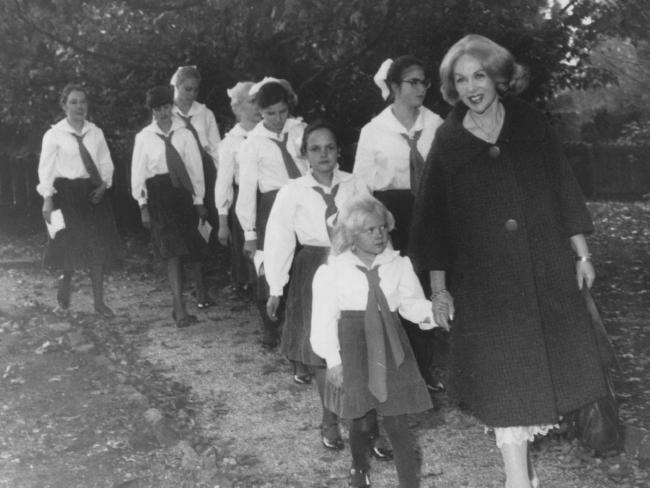 Byrne walking with some of the children. Many of the cult's children were given by their parents willingly, while others were given by unknowing mothers. 
Instead, cult members would inject the forcibly blonde children with LSD as a part of their initiation. Such horrific treatment was carried out by cult members known as Aunties, that lived alongside the children to raise them. The children were then forced to believe they were brothers and sisters that had been separated from their true parents, Anne and Bill Byrne until the cult was later broken up by police.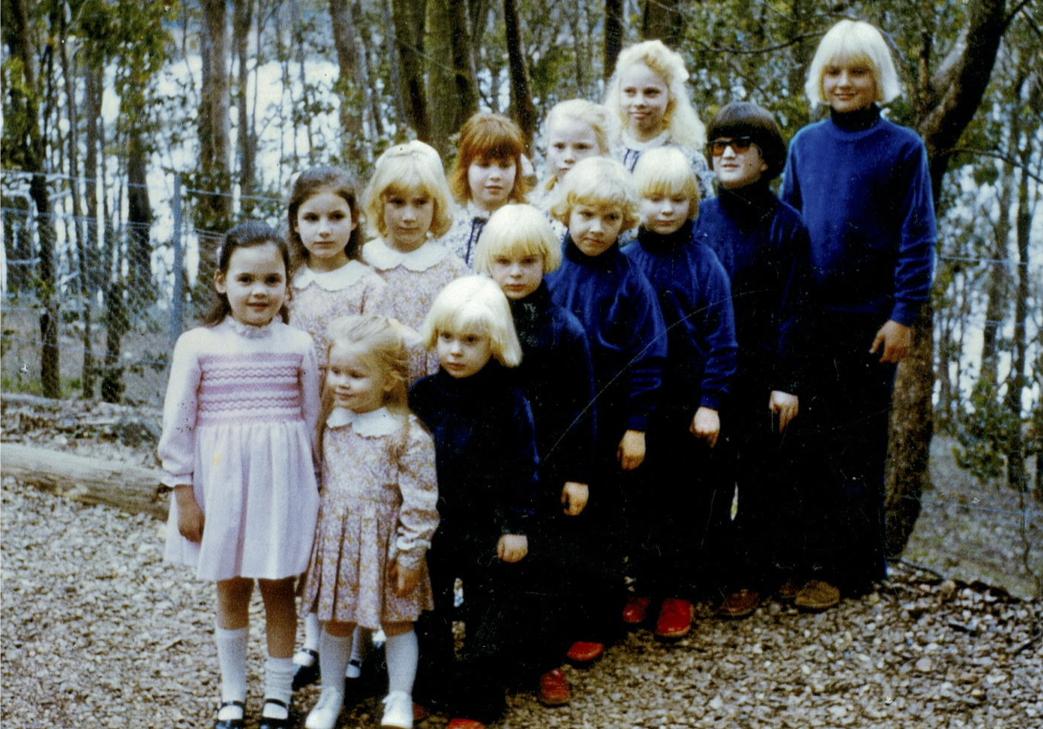 And while her various claims were outrageous, they did not stop with the above. Byrne also claimed to be the female reincarnation of Jesus Christ, despite her mix of Buddhism, Hinduism, and Christianity in her teachings.
Byrne called her organization the family, which represented a 'master race' which could instruct the world through Armageddon. The cult continued into the 1970's and 1980's until they were finally hit with allegations of child abuse. The children that were raised in the treacherous cult has a film made about them just last year. Now, years later, even a book entitled The Family has been released.
In the documentary and book, survivors of the group speak openly regarding the abuse they endured during their time in the cult. Many of them continue to this day to try to have normal lives and struggle due to their past abuse. If you have a moment to check it out, please do.