Here in America, we have had more than our fair share of infamous cults. While the term 'cult' is something widely disputed, the following groups fit the bill well.
1. Fundamentalist Church of Jesus Christ of Latter-Day Saints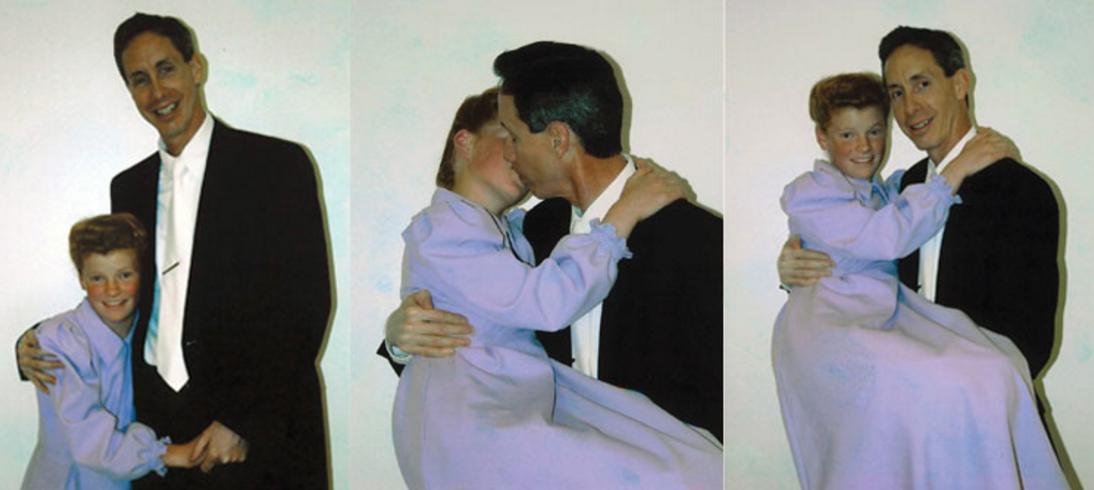 This is a cult founded by current convict Warren Jeffs. His story caused quite an uproar in media when it came to national attention back in 2006 after he became one of the people on the FBI Ten Most Wanted List. The FLDS is one of the largest Mormon fundamentalists groups and practices something known as polygyny (this being similar to polygamy but still different as it only allows men to marry several women.) Jeff's declared himself profit after his father passed and took control of the group. He has close to 80 wives 24 of which are under the age of 17. It was not until his nephew filed a lawsuit against him for sodomizing him when he was a child did he end up with a bounty of $100,000 on his head.
After a long search, Jeff's was arrested and convicted on two counts of sexual assault of a child and sentenced to life in prison but still runs his group all the while in prison. During his trial, it was revealed that one of his wives was no older than 12 years old. Stories from people who have escaped this life are more heartbreaking than you could imagine.
2. Children of God (Family International)
This group was founded by David 'Moses' Berg back in 1968. (The name was changed to 'Family International after his passing in 1994.) Berg created a widespread cult following through his writings, he preached against moral decay and the belief of evolution. Berg's Granddaughter spoke of her experiences in the cult when she was able to and it seems her life was all suffering. She was beaten, isolated, and exorcised for simply questioning her grandfather's hypocrisy.
It seems Berg was quite the creep as most of his belief was centered largely around sex. New members of the group were told to severe any and all contact with their families and had to donate all of their possessions to the group. Women were even sent out to recruit new members by having sex with them. The group had faced numerous allegations of things like abduction, pedophilia, and sexual abuse in many forms by the year 1987. Several celebrities are actually known to have been a part of the Children of God community including Jeremy Spencer, River Phoenix (as well as his siblings), and Rose McGowan.
This group was founded in 1971 by Elbert Eugene Spriggs who was referred to as 'Yoneq' by his followers. He moved his cult through several different countries in order to avoid scrutiny and in 1984 over 100 children were seized in a raid in Island Pond, Vermont. Today the group actually still has seven compounds at least in New England and thirty worldwide.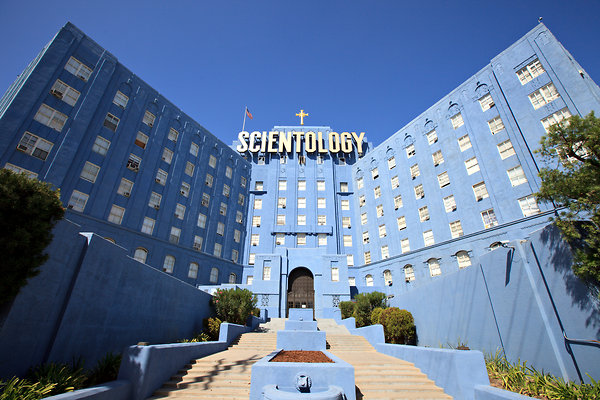 While this group is no longer considered a cult here in the US it is still considered a cult in places like Norway, Germany, and France. Several people including celebrities like Lisa Marie Presley have accused the church of brainwashing its members but nothing has been proved so far. Scientology was created back in 1954 by science fiction author L. Ron Hubbard and is based on a pseudoscience called Dianetics.
Jim Jones founded this group back in 1955 and he quickly became a powerful figure as his congregation grew. He was referred to by his followers as 'Father' and forced them to give up their belongings, homes, and even custody of their children to the temple. Jones eventually moved his congregation to Guyana promising them paradise. By working long days in the fields and suffering harsh punishment when questioning their leader the group built Jonestown.
Jonestown while was nothing more than a prison camp when things came down to it and those who followed him there had their passports and medications confiscated. A US Representative from California by the name of Leo Ryan had heard from some people that their family members were being held in Jonestown against their will and traveled there to investigate ultimately meeting his doom because of this as he never made it back home and was shot by gunmen sent by Jones. While you would think things were at their worst they were not. The decline continued when Jones gathered all of his followers the same day of Ryan's death, they all took part in a mass suicide drinking a concoction of cyanide, sedatives, and flavor-aid. Authorities found a total of 909 bodies the next day a third of them being children. Only a few members were able to escape into the jungle.
This group was founded in the 1970s by a Marshall Applewhite and a Bonnie Nettles. They believed that the Earth was going to be 'recycled' soon and their only chance of survival was leaving Earth as soon as possible. They were fascinated by theology and science fiction. The two believed they had been given minds of a higher level than other people and that they were the two witnesses being described in the Book of Revelations. They referred to our bodies as 'vehicles' and saw them as nothing more than vessels for our spirits.
They believed that if we killed ourselves we were transported onto a spaceship. This event being called 'the Demonstration.' The two sought out like-minded individuals and made them give up their friends, family, sexuality, jobs, money, and so forth. Claiming that there was a spacecraft following the Hale-Bopp comet Applewhite persuaded 38 followers to kill themselves so that their souls could board the craft, he too committed suicide.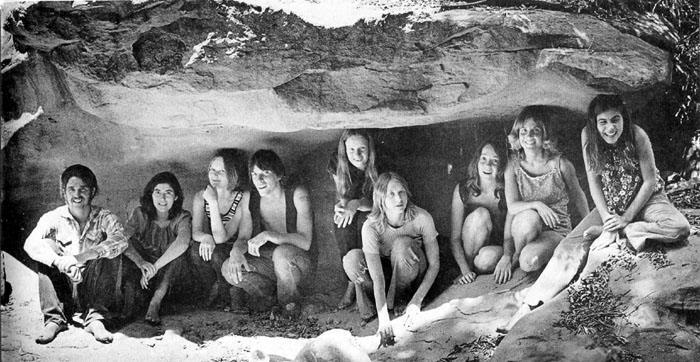 Charles Manson founded this group in 1967 and he prophesied that America would have a race war soon he called the 'Helter Skelter' after a Beatles song. In order to instigate the race war, Manson ordered killings in the nearby area in order to frame African-Americans. Nine people were murdered including Abigail Folger and Sharon Tate though I am sure this is a story you know all too well. Charles Manson was convicted and given the death sentence but California banned the death penalty so he has lived decades in prison and will do so until he passes.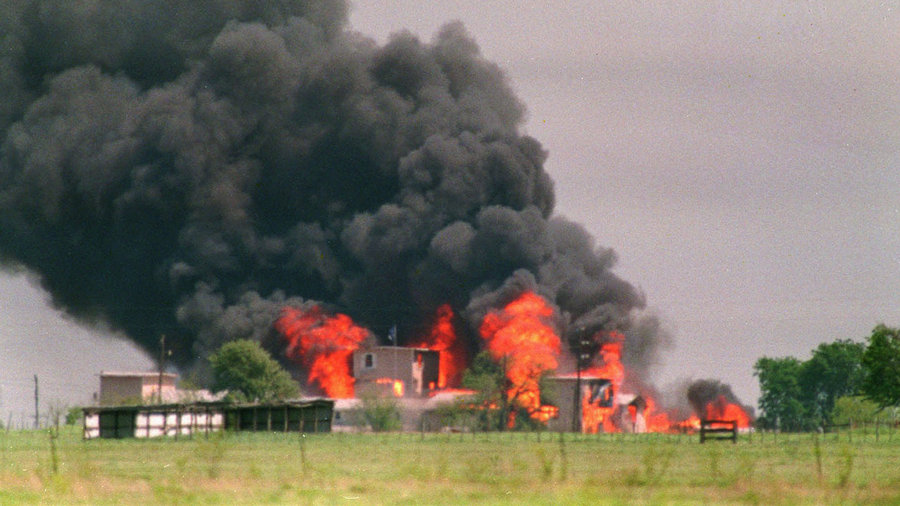 This group was formed by David Koresh who was born Vernon Howell in 1959. He was expelled from the Church of the Seventh Day Adventists because of his radical views, for instance, thinking he was the Messiah and believing all women were his wives spiritually. He formed this group in Waco, Texas and believed the end of the world was well on its way thus leading him to amass an armory of weapons.
Because of this among other things like sleeping with other church member's wives and marrying underage girls the group gained a lot of attention. In March 1993 a raid was attempted but ended up being called off after someone from inside the compound called 911 alerting them that there were women and children inside. The FBI then took over and things only got worse from there, in the end, the building itself was nothing but charcoal and 76 people including Koresh lost their lives.