We all want to live a healthy and happy existence and while there may not be a miraculous potion to give us perfect health there are natural methods that can help us with this quest. Simply by getting a whopping dose of antioxidants, minerals, and vitamins, you are making it easier for your body to remain hydrated while supercharging your immune system.
Whether you are looking to start your day off with an extra zip of energy or ease the winter blues here are 8 beverages that will boost your immune system and ward off unwanted inflammation.
Lemon Water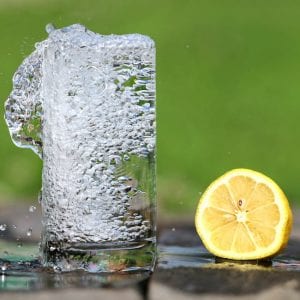 One of the most common and basic methods for boosting your metabolism is by drinking lemon water. Originally considered an Ayurvedic detox, lemon water balances your pH levels; resulting in weight loss, improved digestion, and a powerful immune system.
How To Make It: Place 3 slices of lemon into 1 glass of water. Enjoy any time of the day!
Orange Juice and Ginger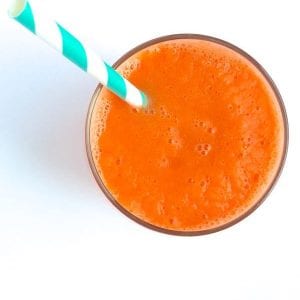 This delicious detoxifying juice is a combination of orange, ginger and carrot juices. While the health benefits to a glass of sweet orange juice are no surprise, the ginger and carrot aids in reduced inflammation, superior colon function and has been known to ward off several chronic ailments.
How To Make It: Blend 1 cup of pure orange juice, 1 teaspoon fresh ginger, and 1 carrot. Drink before breakfast each day.
Apple Spice Detox Water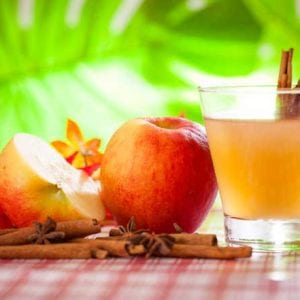 Similar to a good old fashioned mug of apple cider, this detox water aids in accelerated metabolism and regulates blood sugars. The cinnamon is commonly used as a home remedy for a plethora of heart and brain ailments; while, anise is often used for promoted digestion and insomnia.
How To Make It: Mix together 1 cup apple juice, 2 cinnamon sticks, and 2 anise stars. Boil for 2 minutes. Drink before bedtime.
Chamomile Tea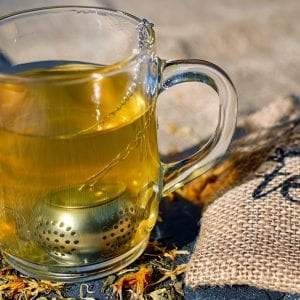 This popular tea blend has been considered to have healing properties for generations. It is slightly bitter due to its sesquiterpene lactone content and may require a splash of milk or sugar. More often than not, this beverage is used to aid in nervousness and sleep disturbances. However, it, in fact, offers detoxification of liver pathways and reduces inflammation.
How To Make It: Simply toss one tea bag into boiling water and allow to steep for 4 minutes. Enjoy this warm beverage any time of the day.
Beetroot and Lemon Juice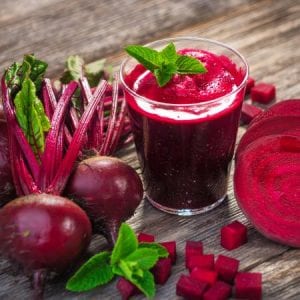 Beetroots are one of the world's most powerful antioxidants! While they may stain your kitchen a lovely shade of red, they eliminate heavy metals from your liver. The addition of lemon to your drink will aid in colon function and balance pH levels.
How To Make It: Blend 1 large beet, 1/2 cup lemon juice, and 1/2 cup water. Drink on an empty stomach!
Apple Cider Vinegar Detox Water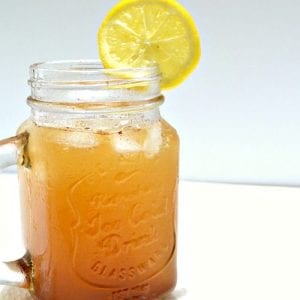 Apple cider vinegar is often used in homeopathic remedies due to its generous powers of detoxification. As a natural diuretic, this bitter liquid can be added to any beverage but has the most effect when served with minimal additions.
How To Make It: Mix together 1 cup water with 2 teaspoons apple cider vinegar.
Peppermint Tea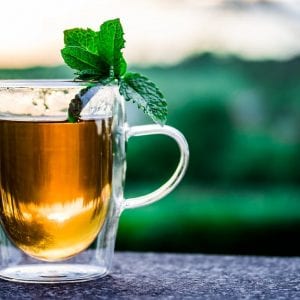 Who doesn't love the aroma of peppermint? This herb fights off food stagnation and can be used to aid in a better night's sleep. It's high levels of menthol produce heightened digestive function and ease tummy pains.
How To Make It: Toss a tea bag into boil water for 3 minutes. Enjoy after every meal!
Jujube Juice (Da Zao Juice)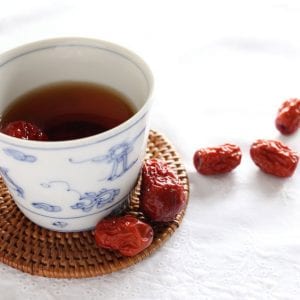 Have you heard of this powerful Chinese herb? It nourishes the liver by simply detoxifying your blood and promoting vigorous intestinal functionality. Often found in the health food section of your grocery store, it also renowned for its ability to ease anxiety and enhance sleep quality.
How To Make It: No need to make this drink from scratch. This juice can be easily found in your grocery store.
If you struggle with bloating and irritation in your body, detoxing can be a fantastic way to realign your organs and reduce that uncomfortable feeling. Remember that your body requires nourishment and any detox beverage should be paired with a nutritious meal plan.  While you may be eager to feel healthier or maybe shed that water retention, combining differing detoxifying drinks can have counterproductive effects; so stick to a plan and be patient.