Joann Davis has spent a long time working for NASA her husband was actually an engineer who worked on Apollo 11 and he gave her a paperweight with a speck from the moon in it. Joann at seventy something years old needed money for her grandchildren decided to try and sell her 'moonrock,' here's where things went sour.
Joann Davis contacted NASA and asked them if they wanted to buy it from her. They did not buy it from her and also did not inform her that it was illegal to sell as well. But what did they do? They set up a sting operation of course.
You see, NASA has gone after anyone selling lunar materials for years, anything gathered on the Apollo missions is considered government property and cannot be sold for profit. This situation got out of hand quickly. Instead of informing Davis of the legality issues armed agents from NASA simply raided Denny's while Davis was having a meal with her family and forced her out of the restaurant and restrained her. She was forced to hand over her moon rock.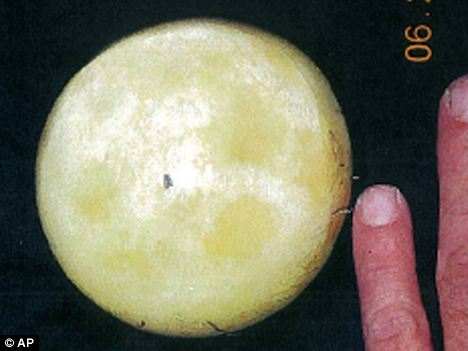 Of course, Davis at this point was frightened for her life, an elderly woman being treated in such a manner. She was so scared that she defecated and even then to stand there soaked in urine until the whole situation was over. This took about two hours and luckily she was allowed to leave once everything was said and done and was not arrested.
All of this over a speck of moon rock the size of a grain of rice. The agents kept telling her that she was going to jail and that she was completely in the wrong for what she had done. She was attacked by the very organization she worked for almost her whole life. Many have argued that she had to know it was illegal especially after working for NASA for so long, however, should it be a crime either way?
She simply wanted to take care of her family, if selling these rocks was an issue in the first place they should not have been thrown around so avidly. Why did we not do a better job of safeguarding these things? Do you think that this could have been handled better or do you think Davis had it coming? I for one feel they could have simply asked for the rock without making her pee her pants. Things like that are inexcusable.