The National Child Traumatic Stress Network states more than half of children aged 2-5 have experienced a traumatic stressor during their lifetime. Common stressors include physical trauma, abuse, neglect, accidents, and exposure either to domestic or community violence. When left untreated, these childhood traumas can present as a developmental trauma in our adult lives.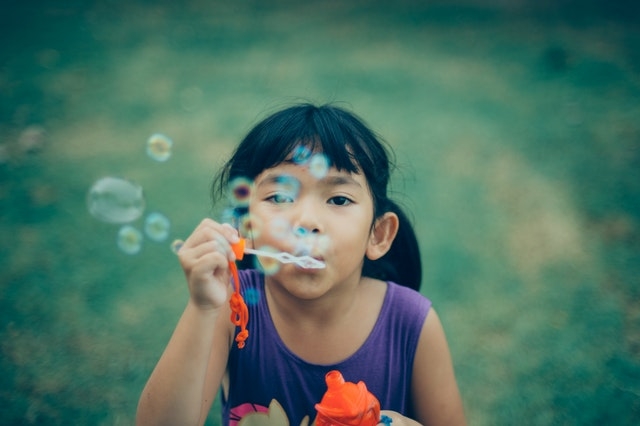 As we grow and develop, this trauma can greatly impact our identity formation. It can cause significant developmental delays and consequences throughout the childhood, adolescent and adult years including difficulty creating and maintaining personal relationships and problems with substance abuse.
Here Is 6 Ways Developmental Trauma Impacts Identity Formation:
Attraction to Destructive Relationships
When a child grows up with trauma at the hands of their trusted caregivers, this can impact the way in which they form relationships with others. They may find themselves feeling distant or emotionally unavailable, they may respond by developing narcissistic tendencies, or they may feel as though they need to find partners that they can fix and rescue. The more often they find themselves following this pattern, getting into destructive relationships, the more that they find themselves locked into their current identity, unable to grow and move forward with their lives.
Difficulty with Emotions
Children are ill equipped to deal with the intense emotions that come from childhood trauma, and some may respond by experiencing a sense of emotional numbness. Rather than attempting to identify and deal with the individual emotions at the time, they move to a state in which they believe that they don't' have any emotions at all. This numbed stated the carries into their adult lives, denying them the ability to handle the emotions associated with intimacy and relationships.
Loss of Childhood
While many people can reflect on their childhood with fond memories and numerous stories to share, those who have experienced developmental trauma may find that they are unable to recall large periods of their lives. The small memories that they do retain, often referred to as 'flashbulb memories' may be vivid however the large holes in their memory means leaves them with an unclear and sometimes confusing story. Many are even left feeling as though their childhood has been stolen from them.
Avoidance of Relationships
Those children who experienced trauma at the hands of someone that they loved or trusted may attempt to protect themselves from being hurt by avoiding any type of close or intimate connection. This can either be a direct result of the initial trauma or a coping mechanism for dealing with the harmful relationships that followed. This leaves them in a bubble of self-condemnation and unworthiness that can greatly impact their sense of self as an adult.
Missing Parts of Oneself
Children who have experienced some form of trauma often cope by disconnecting various parts of their personalities in order to focus on one, stable persona with no association to the trauma itself. For example, if a child was great with technology, they may hold onto this high-tech side of their personality moving into adulthood as their sole identity. The other parts are not necessarily gone; however, they have been buried in a misguided attempt to protect themselves and can be rediscovered through a combination of therapy and personal growth.
Avoidance of Oneself
When an individual defines part of their childhood by a specific trauma, this can cause them to choose to escape from themselves entirely as an adult as a means of burying this experience from their memory. Any connection to their memories and lives prior to this time risk bringing up painful emotions, and as such, they choose to avoid them altogether. They will go to extreme lengths to avoid any situation in which someone is encouraging them to reflect upon their pasts.