"Highly sensitive people are too often perceived as weaklings or damaged goods. To feel intensely is not a symptom of weakness, it is the trademark of the truly alive and compassionate. It is not the empath who is broken, it is a society that has become dysfunctional and emotionally disabled. There is no shame in expressing your authentic feelings. Those who are at times described as being a 'hot mess' or having 'too many issues' are the very fabric of what keeps the dream alive for a more caring, humane world. Never be ashamed to let your tears shine a light in this world."- Anthon St. Maarten
 An Empath is a highly sensitive individual, in tune not only with their own emotions and feelings but also with the feelings of those in their lives. This happens both consciously and subconsciously, sometimes leaving an individual feeling irritable, depressed or exhausted without knowing why. As the empath learns to understand their gift, and how to use it, they can manage some of the struggles that come with these abilities, however, they are still unable to shut their gift off.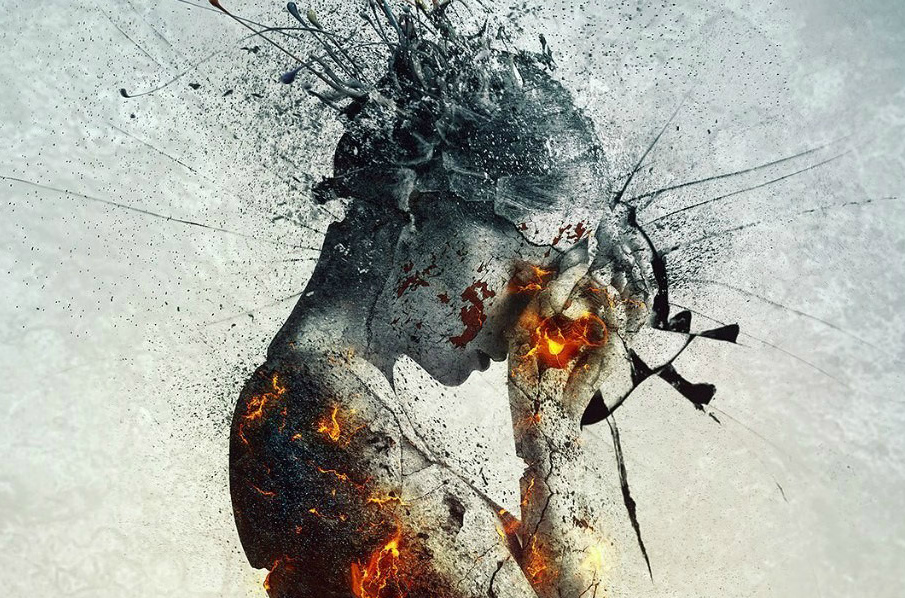 Sometimes feeling irritable or exhausted, this heightened sensitivity can be draining for these individuals. They also struggle with their own feelings and how to understand them. As Judith Orloff, M.D. wrote in an article for Psychology Today, "These people filter the world through their intuition and have a difficult time intellectualizing their feelings."
Despite these struggles, an empath can learn to live a happy and fulfilling life. Embracing their gift, they are empowered to help those that they encounter, bringing a positive light into a sometimes-dark world. In order to center themselves and manage their gift, these individuals must be consciously aware of the choices that they make in life in regards to their mental and emotional health.
In order to live a happy and healthy life as an empath, avoid these 6 reactions to your gift
1. Don't Doubt Your Strength
When your soul agreed to take on this role, it was aware that you would have to experience hardships in order to fully grasp and embrace your gift. This may come from experiencing a death first hand, or some sort of human suffering during your life. When you are faced with this challenge, remember that you accepted this role because you knew that you would be strong enough to handle, grow and evolve from these experiences. You have the strength within you to not only make it through the trials of this life but to emerge from them as a higher form of yourself.
2. Don't Resist Your Gift
If you are destined to be an empath it is going to happen regardless of whether you embrace it. If you choose to resist your gift you are only going to make the process of its discovery more difficult. Have you ever felt exhausted or burnt out after spending time with others? You are already internalizing their emotions and feelings, however, with no knowledge of how to manage these emotions you simply internalize them, wearing you out. The second you let go of the temptation to resist your gift you can begin to learn how to manage this life in a way that will promote a better, balanced lifestyle.
3. Don't Forget to Recharge
Being an empath is exhausting, there is no other way of saying it. The act of feeling and internalizing the feelings, struggles, and trials of everyone around you is bound to wear out even the strongest of individuals. It is important for you to know that this isn't a weakness, and to take the necessary steps to manage it. Take the time to yourself, practice self-care and allow yourself to recharge before you burn out entirely.
4. Don't Fail to Create Boundaries
One mistake that many empaths make is to become too emotionally attached to those that they are helping. You will want to help everyone that you encounter, however, some relationships will be toxic, exhausting you faster than you can handle. These individuals take too much, draining you to the point that you are unable to help anyone else. A healthy set of boundaries will allow you to help more people, while also keeping yourself safe and healthy.
5. Don't Become the Victim
While you cannot control the fact that you are going to connect with the emotions and feelings of others around you, you can control how much you allow them to take advantage of your compassion and understanding. There will be people that see your gift as a weakness that they can exploit, using you as a scapegoat for their own negative behaviors. Understand that you do not have to accept this role in their lives.
6. Don't Give Up
There are going to be times that your gift is entirely overwhelming, where you feel as though you have taken all that you can take. It is at these very moments that you need to remind yourself that you CAN handle this.  You were sent here to live this life and make your mark on the world around you, and the only way that you can accomplish this destiny is to keep moving forward.