Internet challenges have taken the world by storm, and most of which are seemingly innocent, including challenges, to hold handfuls of ice or to eat excessive amounts of candy. However, the "Fire Fairy" challenge has left this innocent 5-year-old girl forever scarred.
Five-year-old Sofia Ezhova, of Russia, was lured into switching on her mother's gas stove in order to become a fire fairy.
According to the game,
"At midnight when everybody is asleep, get up from your bed and go around the room three times, then say the magical words: "Alfey kingdom, sweet little fairies, give me the power, I'm asking you."
"Then go to sleep. The magic gas will come to you, you will breathe it while sleeping and in the morning, when you wake up, say: "Thank you Alfeya, I've become a fairy." And you will become a real fairy of fire."
Sadly, after attempting the challenge, Sofia was burned severely. Russian police are now investigating the disturbing game that has spread across the internet. The investigation followed a number of complaints coming from parents in the Vladimir region of Russia, according to Lt. Col. Andrei Tutuev.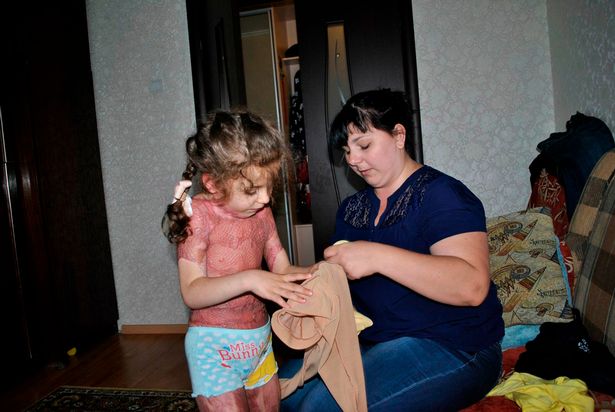 State investigator Irina Minina stated that it, "Could be some kind of 'suicide game'," like the Blue Whale game, which has led dozens of children to commit suicide in Russia.
One mother explained that she "Woke up in the night and felt the strong smell of gas.
"My daughter, seven, had just left the kitchen and went to her room. It turned out that she had read in the internet that to become the fairy of fire you need to go to the kitchen and switch on the gas oven. If I had not gone to check, our family of eight would not wake up in the morning. I talked to her and she promised not to hide her plans from me and tell me everything."
The Russian Investigative Committee, which is the Russian equivalent of the FBI believes that the challenge may be intended to spark panic among parents.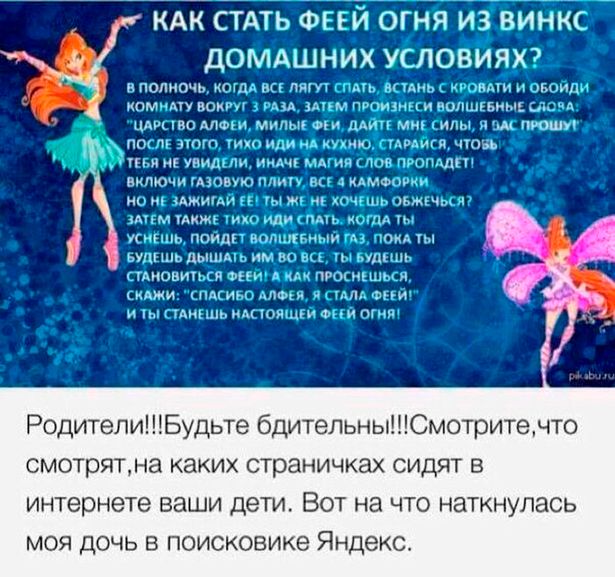 Whatever the intention behind the game, it could prove lethal to many children and possibly their families. Hiding under the guise of a popular children's show 'Winx Club: School of Witches', it has fooled many children into burning themselves while attempting to become fire fairies. Rainbow, the corporation behind the Winx Club brand has urged the police to continue to investigate such a dangerous game. Their CEO Iginio Straffi stated, "Rainbow deeply regrets the distribution of material which apparently contains instruction for committing suicide and uses Winx Club characters."