Photographer Michal Huniewics knew how much trouble he would be in if Kim Jong-un discovered that he had exposed his nation to the public. However, he felt it was important for the rest of the world to see what life is like in North Korea.
In the opposite fashion of the state-run press, Huniewitz decided to show the world just how poverty raddled North Korea was. While his visit started in China, he moved on to North Korea, with a tour guide. Having a tour guide was the only condition he had to follow in order for him to visit the nation.
During his visit, he took a number of photographs, despite strict instructions not to. He explained that even his tour guide had told him that he had taken too many. Of course, he was right, so to be on the safe side, Huniewics smuggled the photos out of the country.
According to him, "I managed to smuggle them out of the country, which was very stressful."
The City View from His Hotel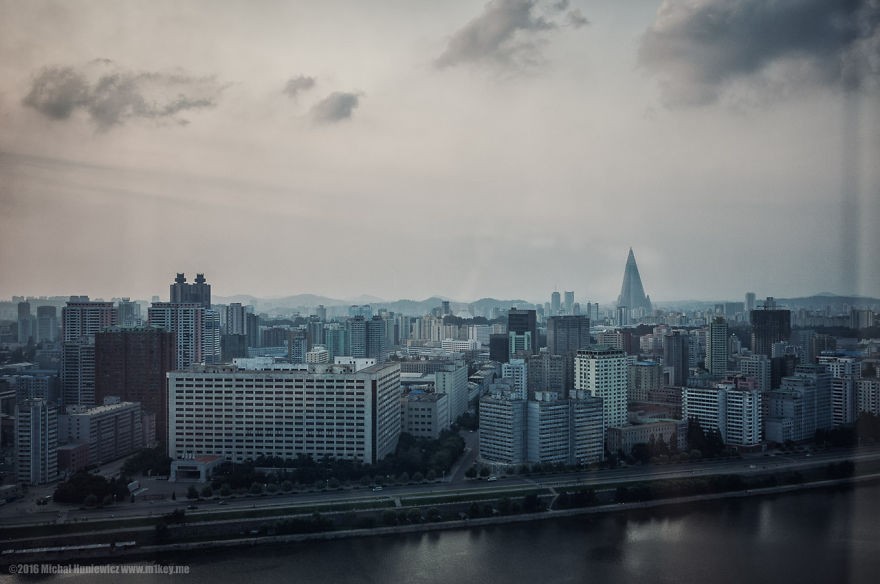 A Waitress Working With a Propaganda T.V Behind Her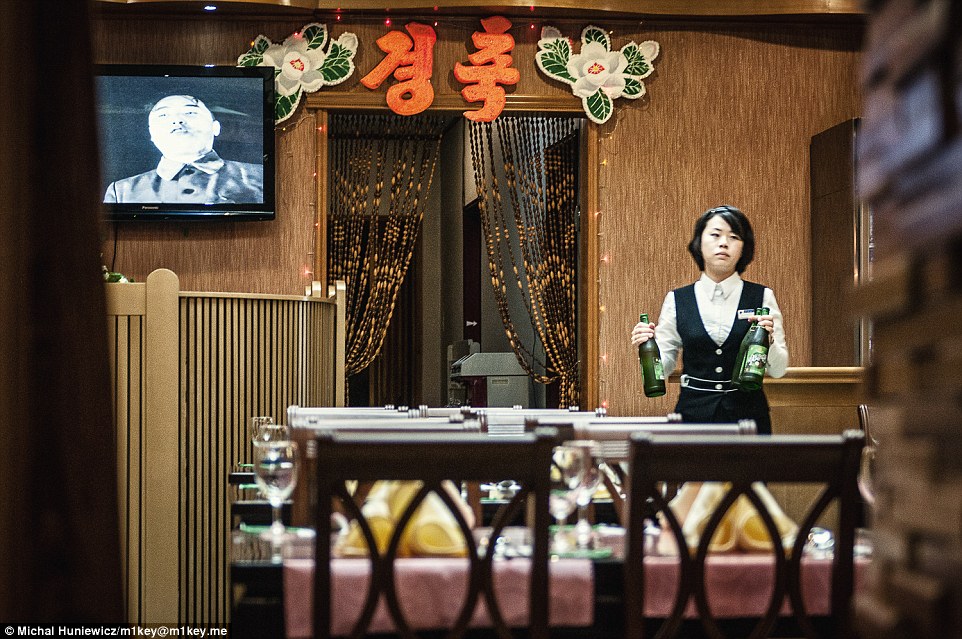 North Korea's Countryside
Everyday Life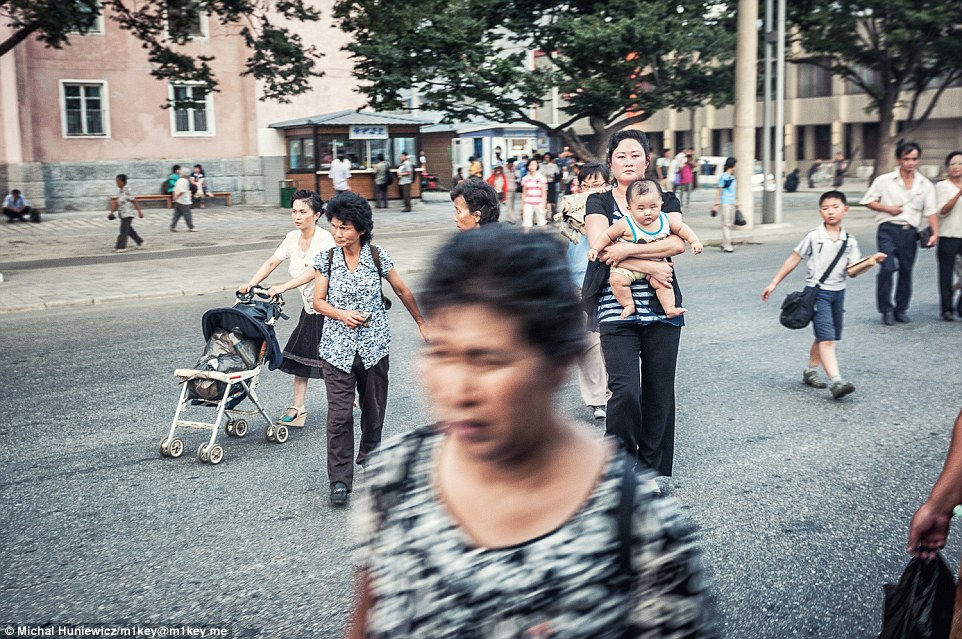 A Bus Ride in North Korea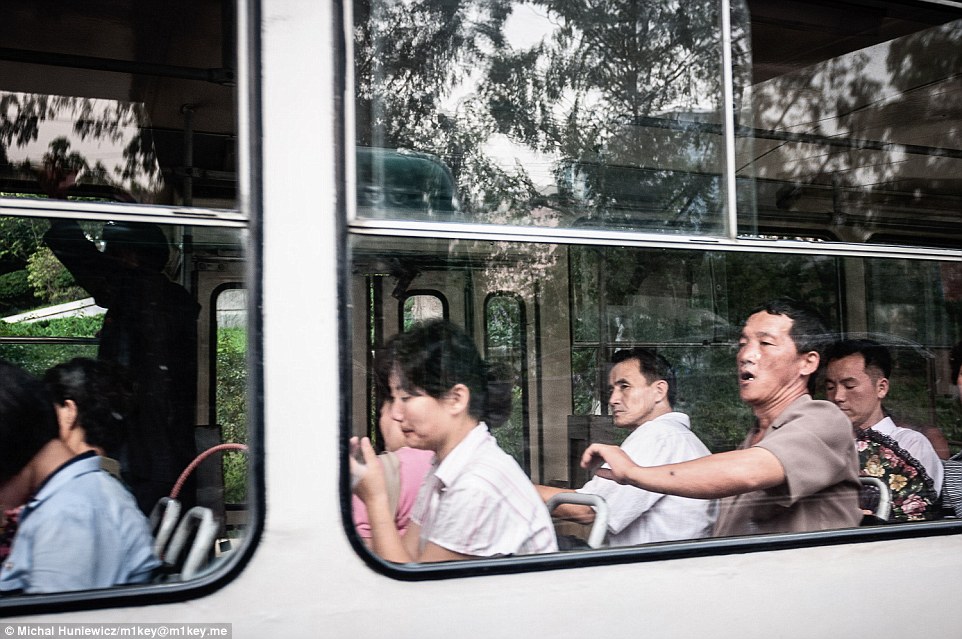 Workers Carrying Equipment Down the Road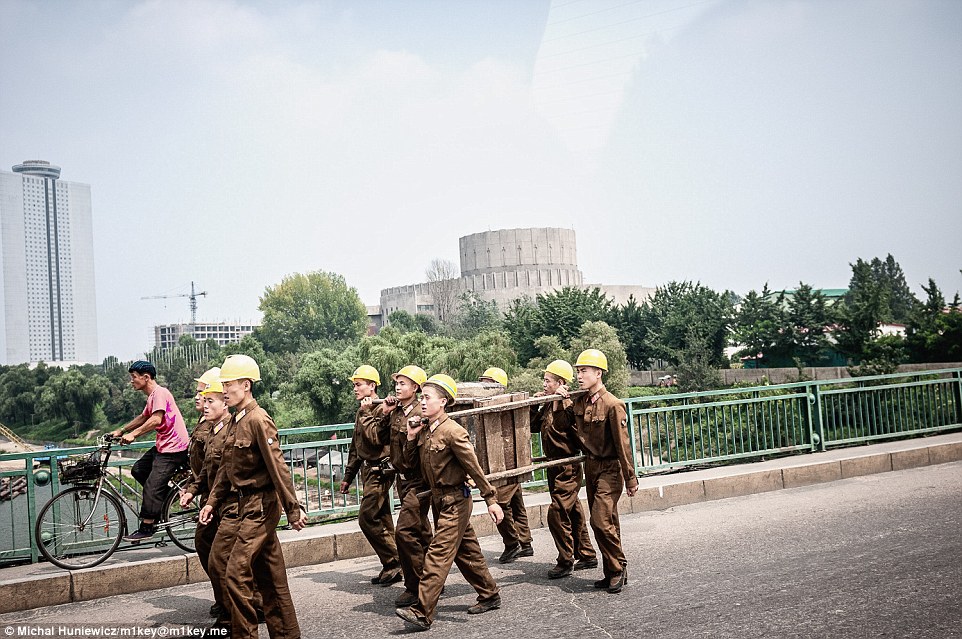 A Very Invasive Form that Must Be Completed Before Entrance Into the Nation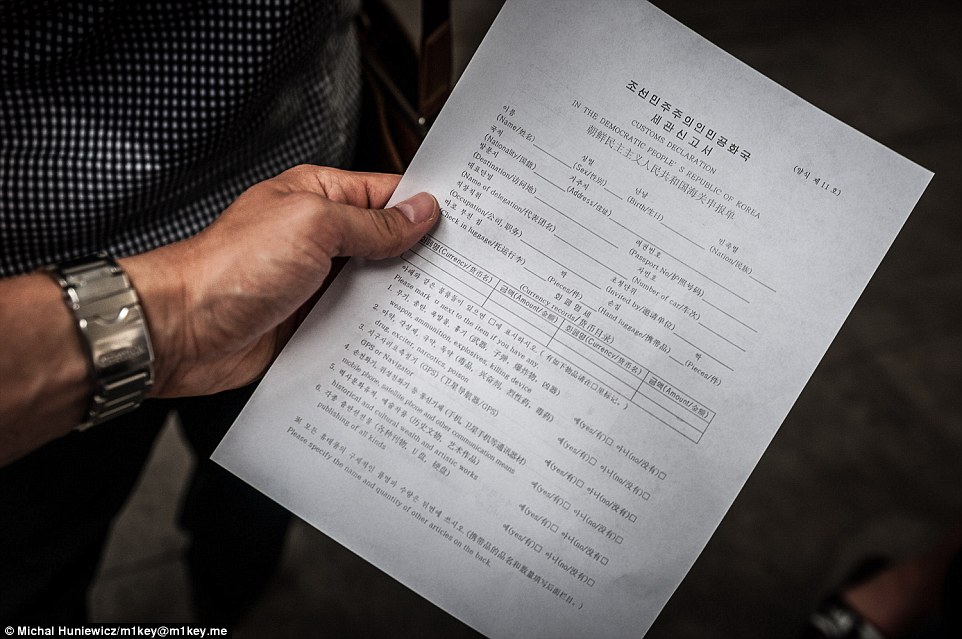 North Korean Foreign Entry Point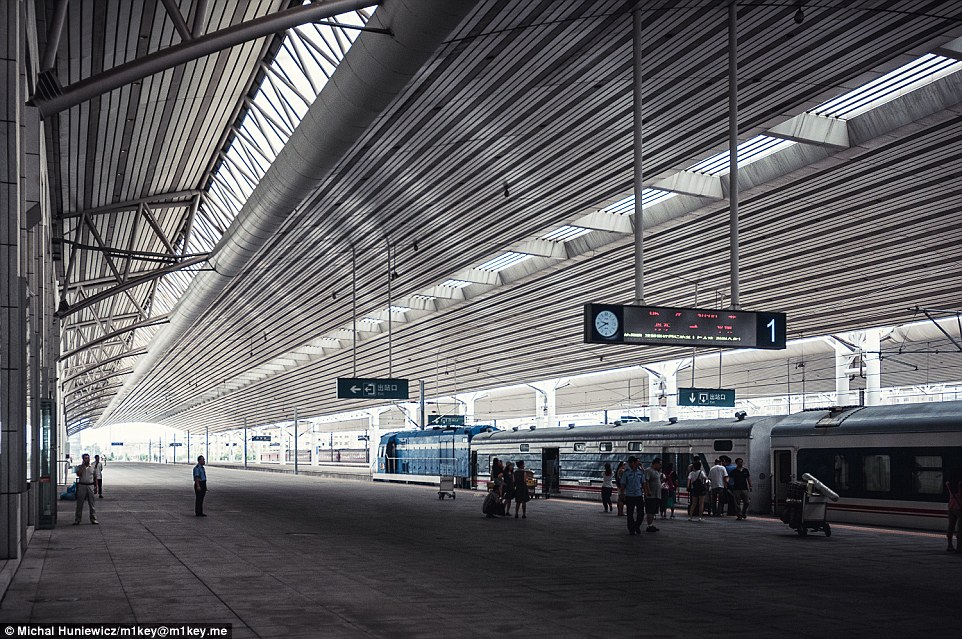 A More Accurate View of City Life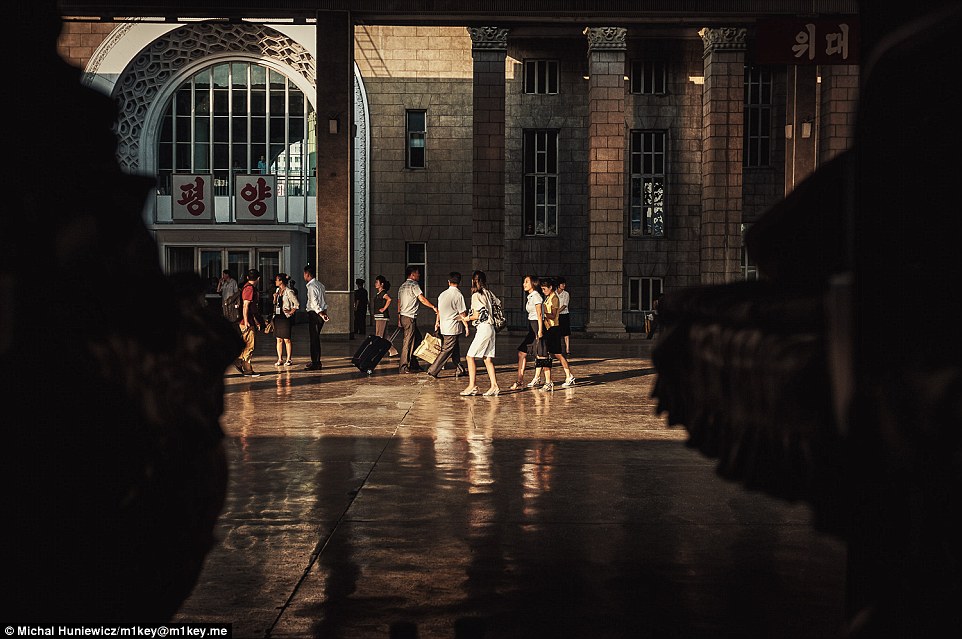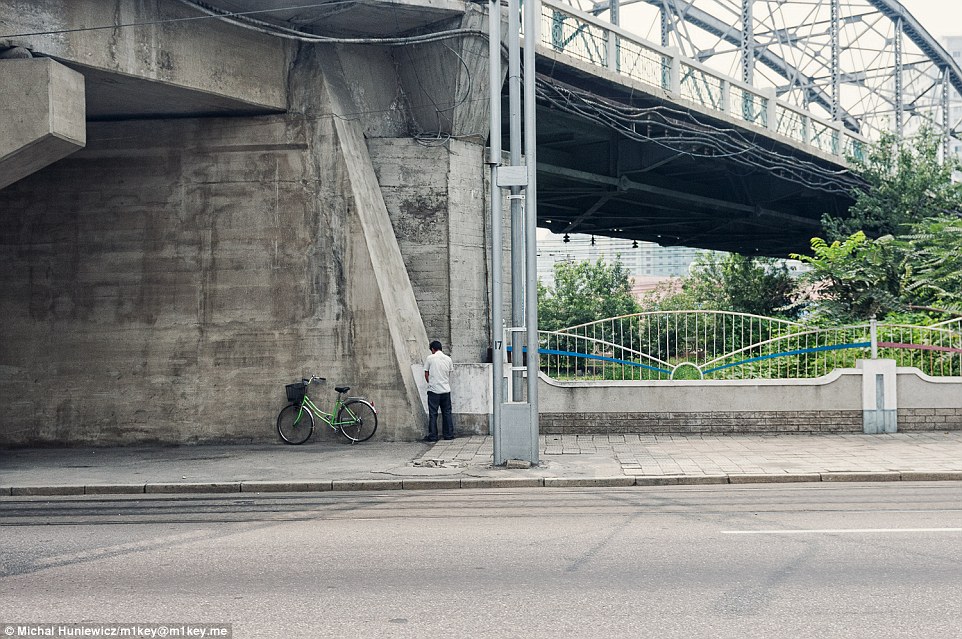 Two Soldiers Standing Side by Side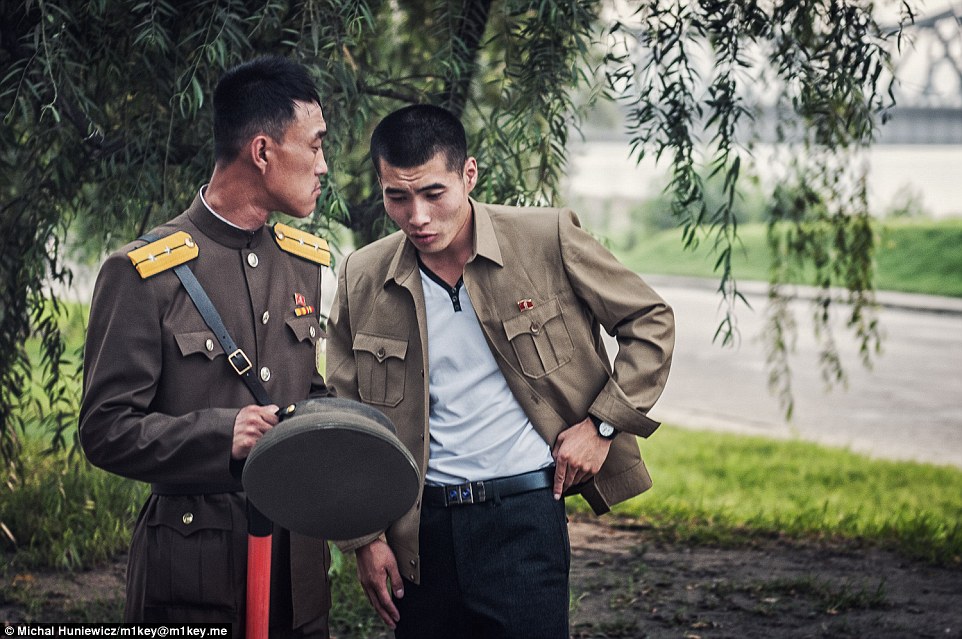 A Truck Carrying Soldiers Down a Dusty Dirt Road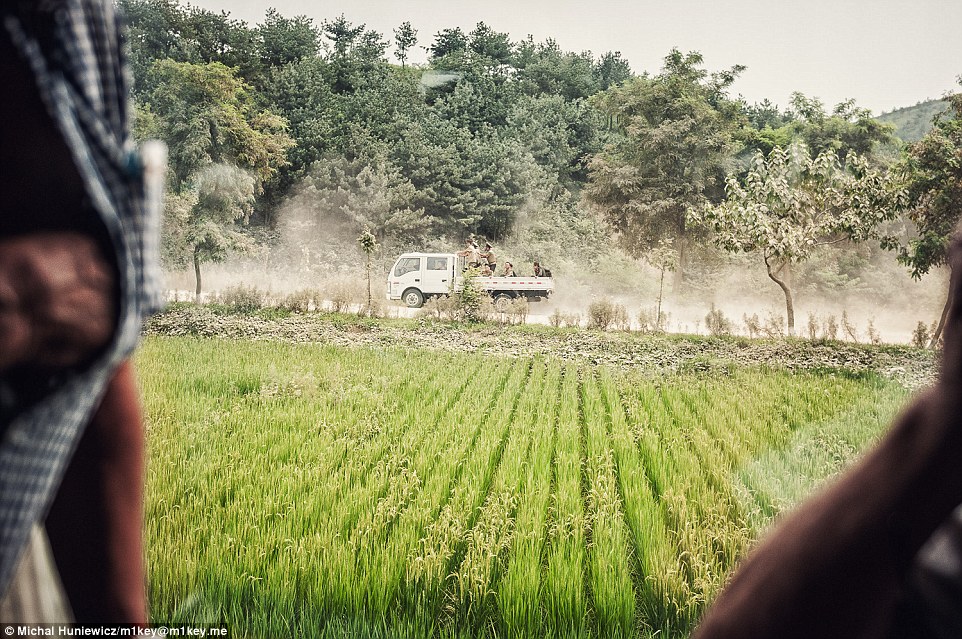 Field Workers Standing on the Side of the Train Track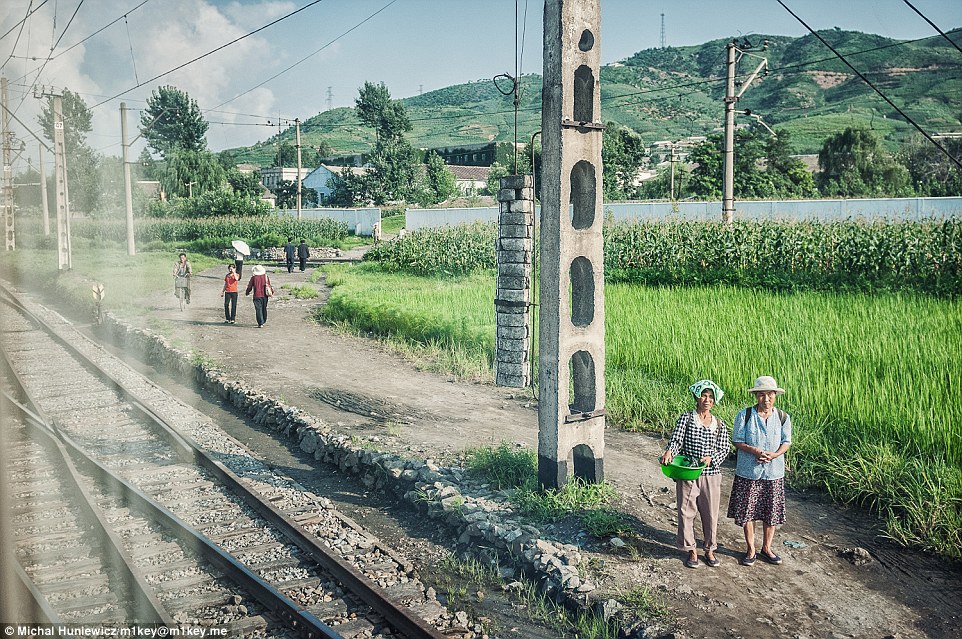 The City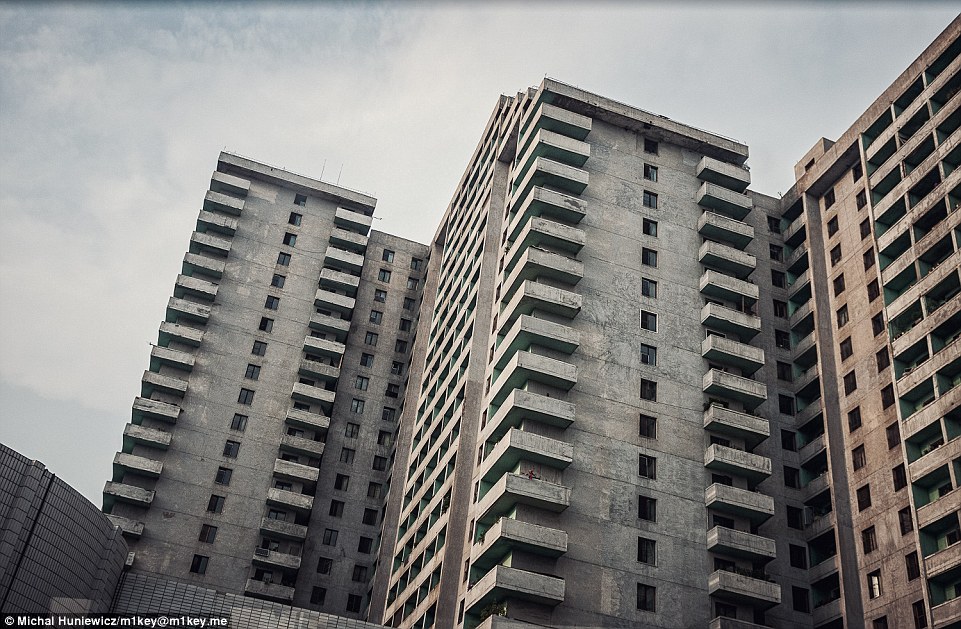 The Difference Between China and North Korea at Night…..North Korea is the Left Side in the Dark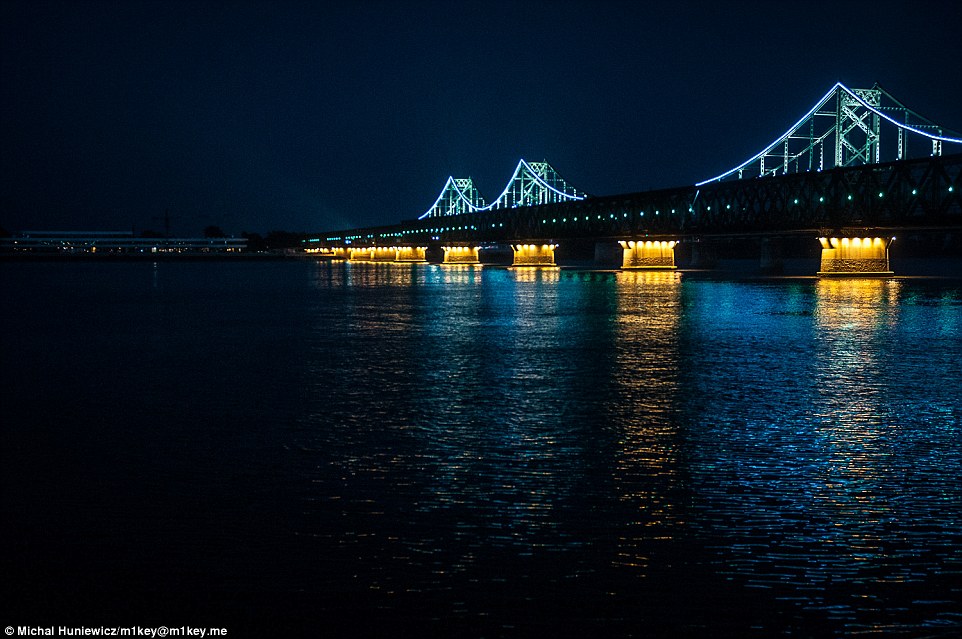 A Woman Purchasing Groceries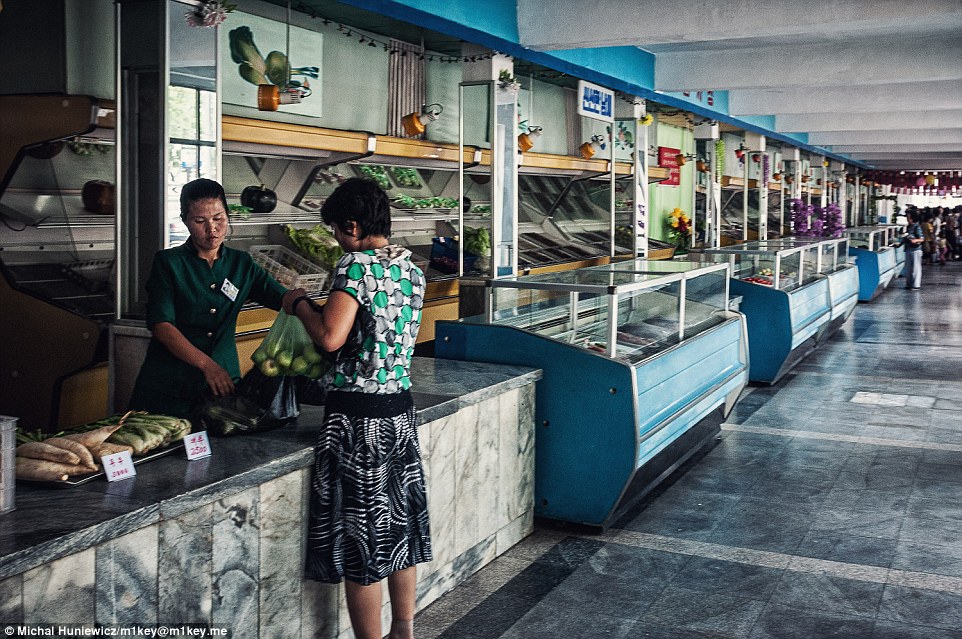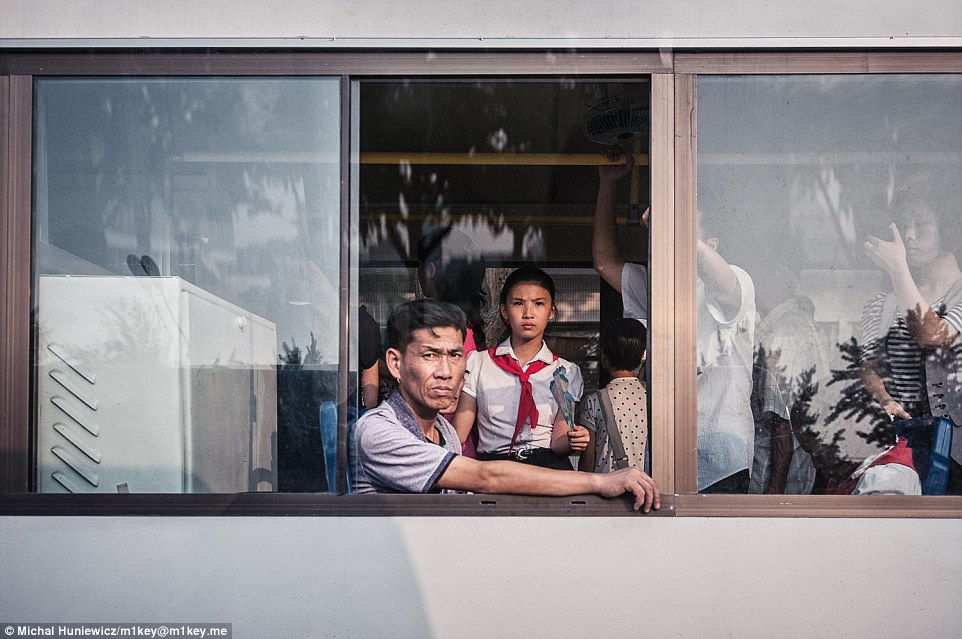 Watchtowers Armed With Guards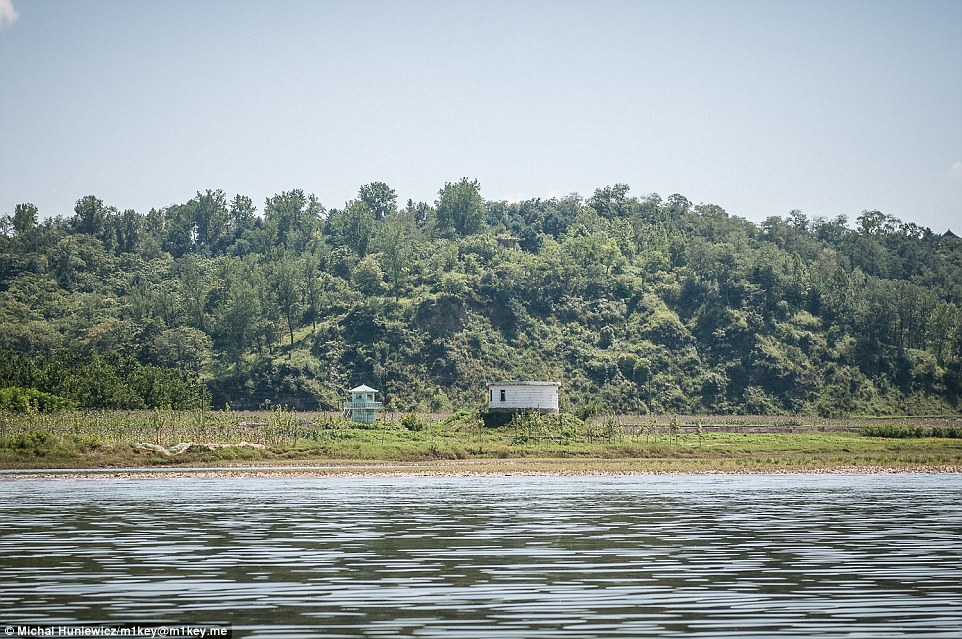 Miles of Uninterrupted Green Fields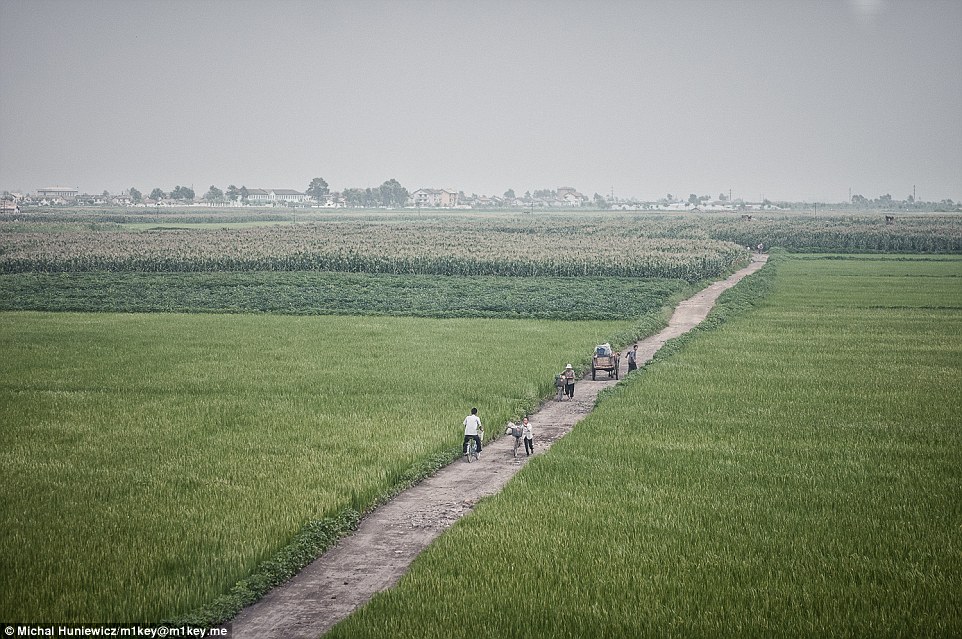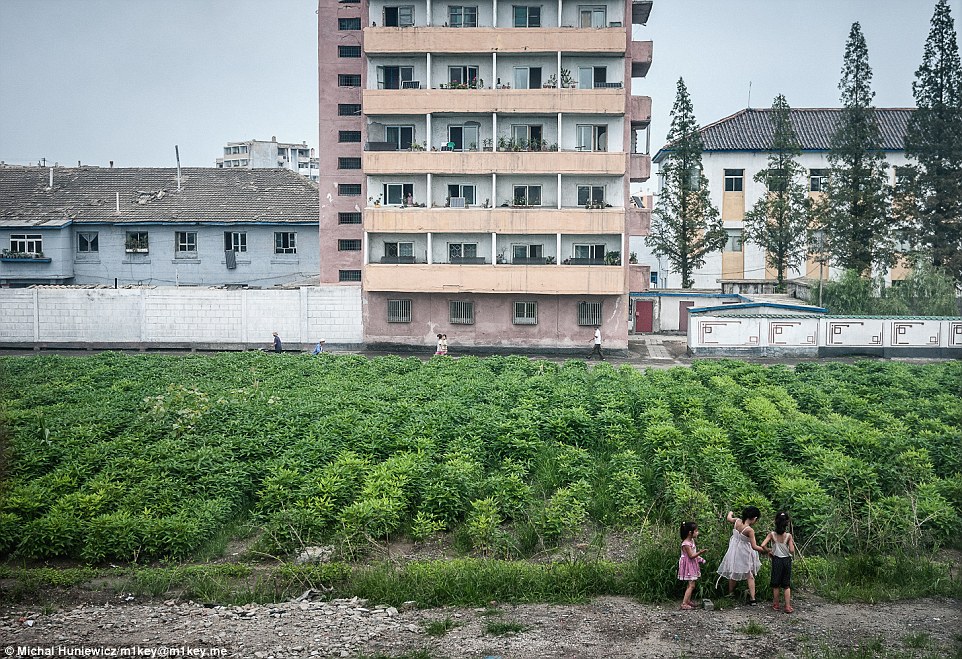 Taxis in the City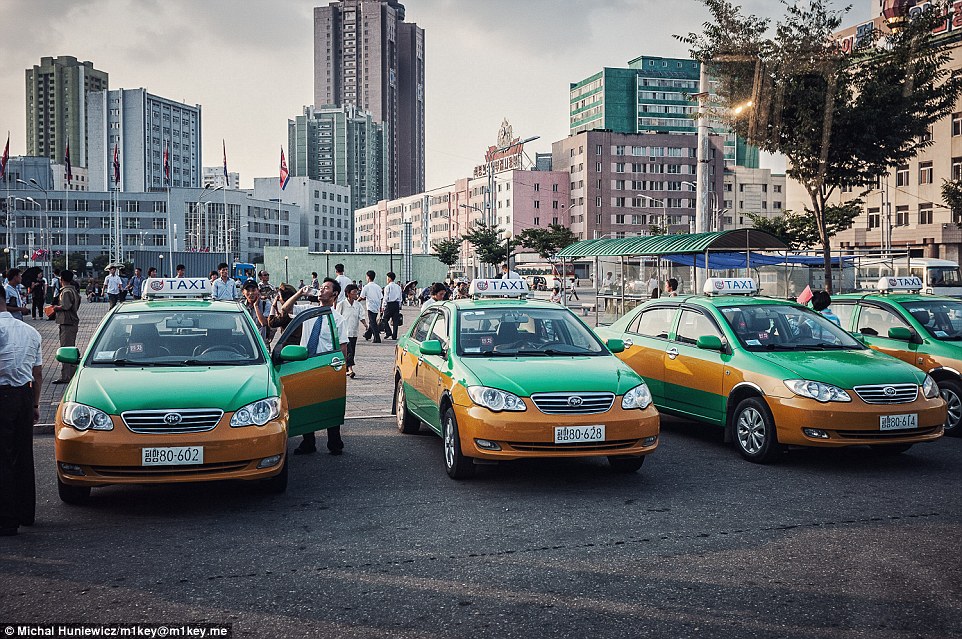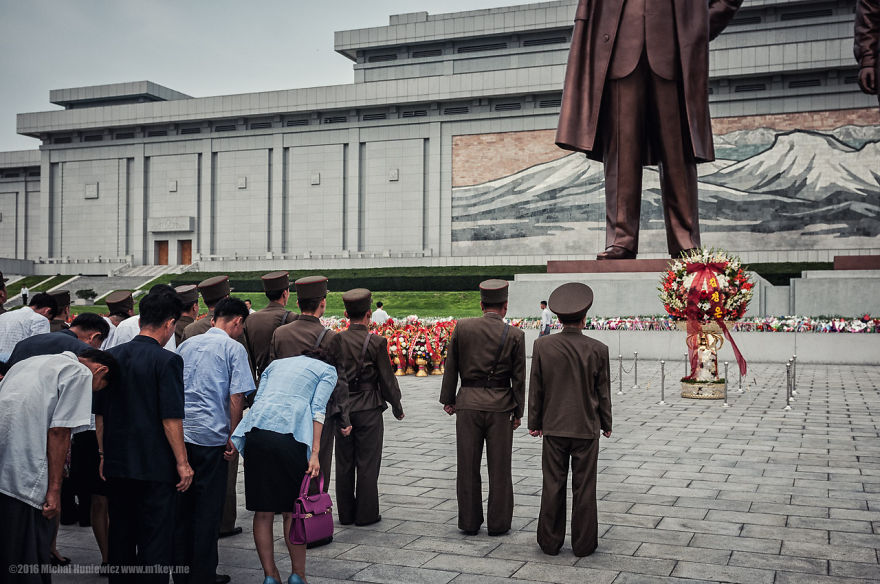 Women Wearing the Same Uniforms Clean the Streets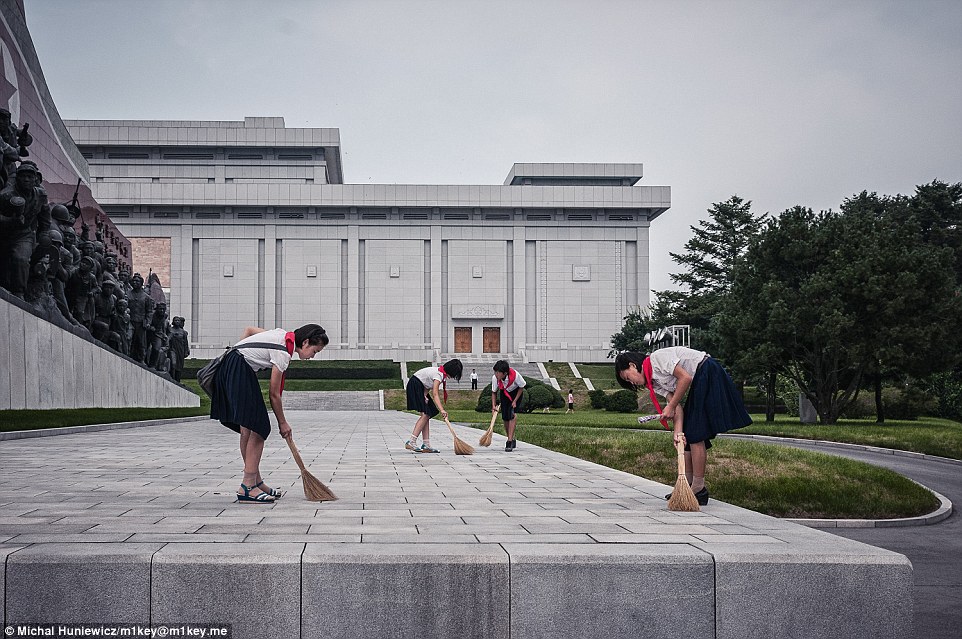 The Capitol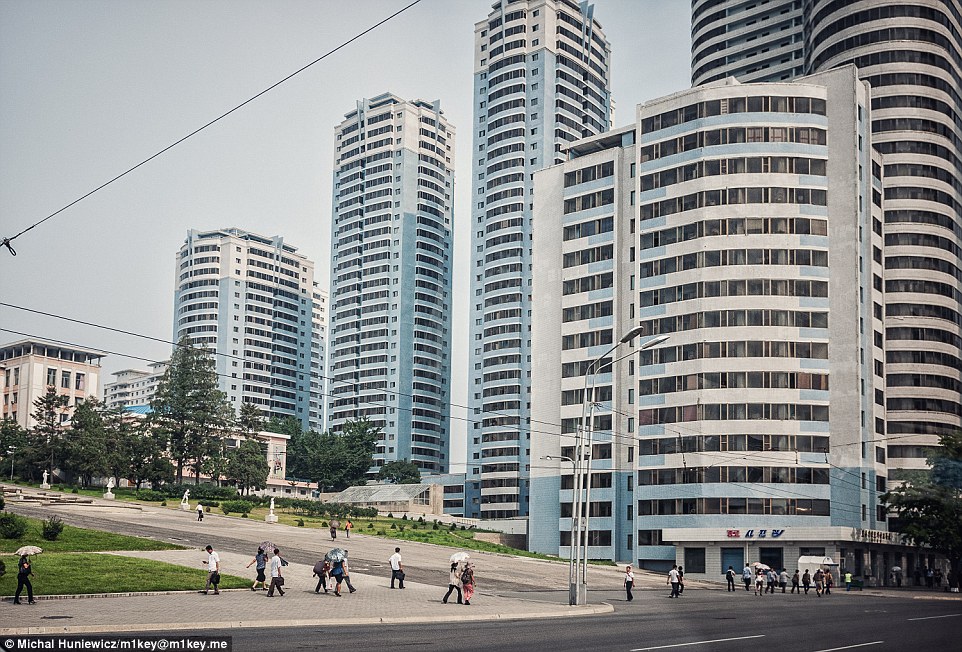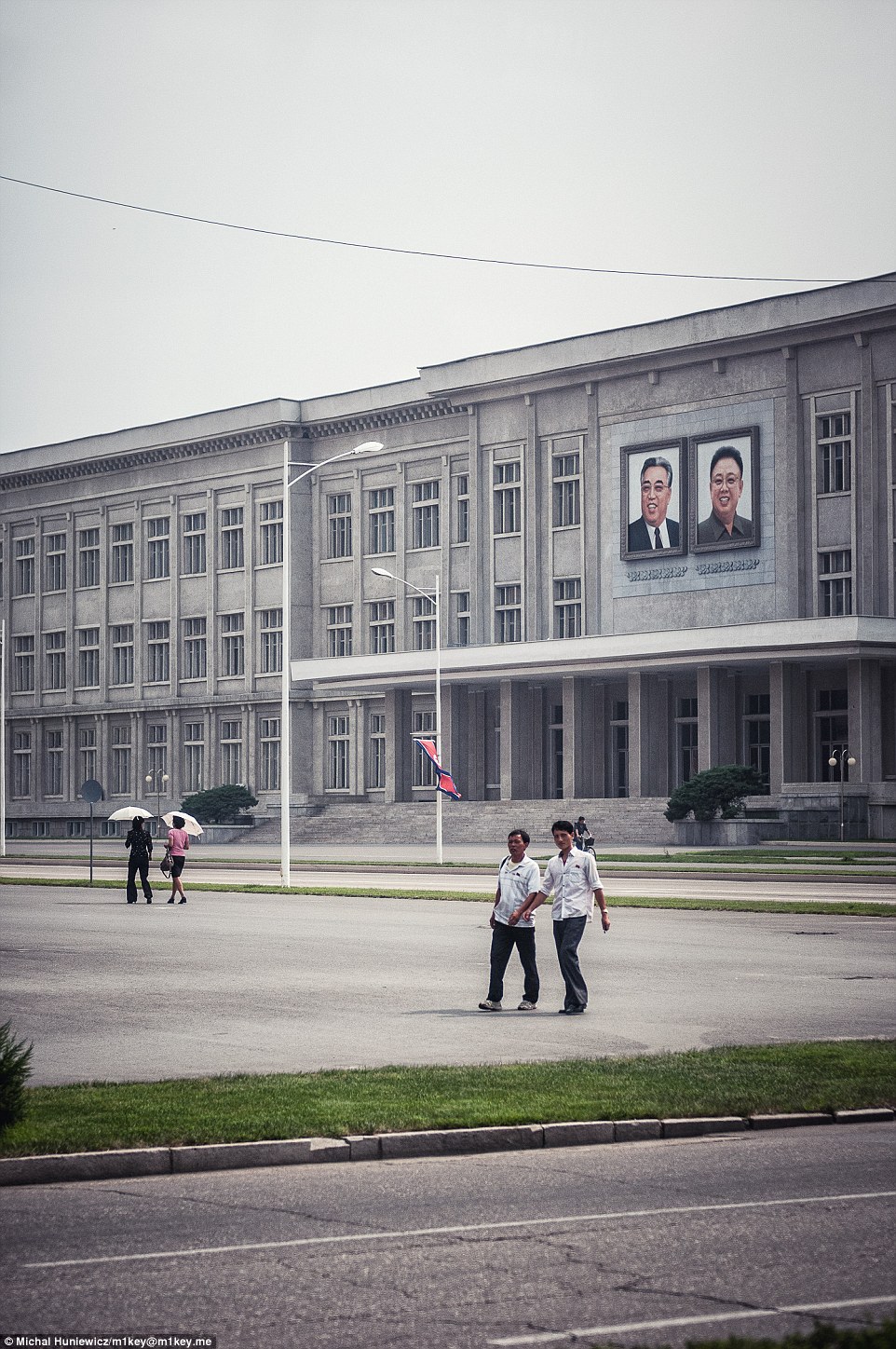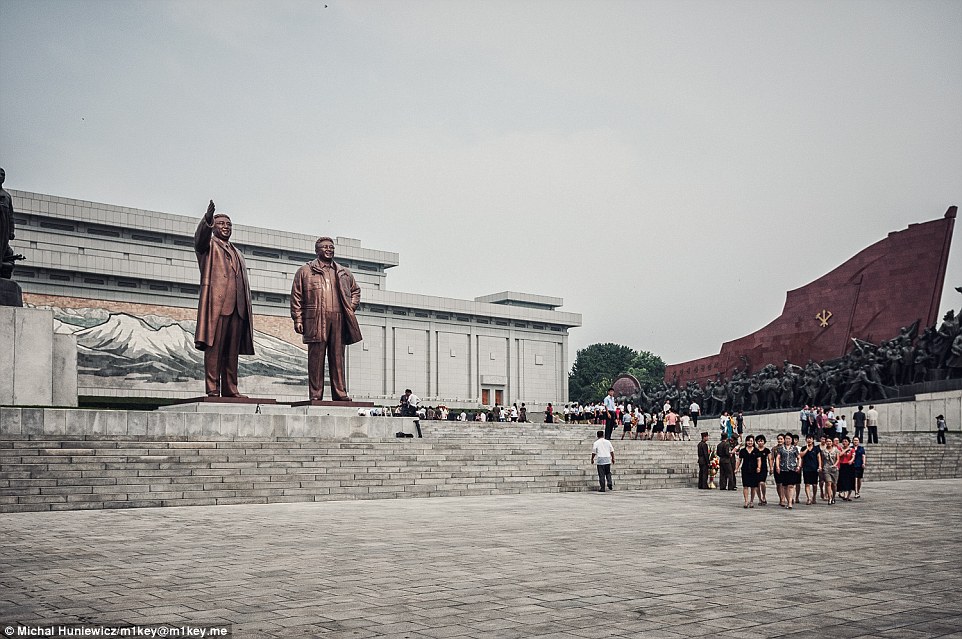 People Selling Human Waste as Fertilizer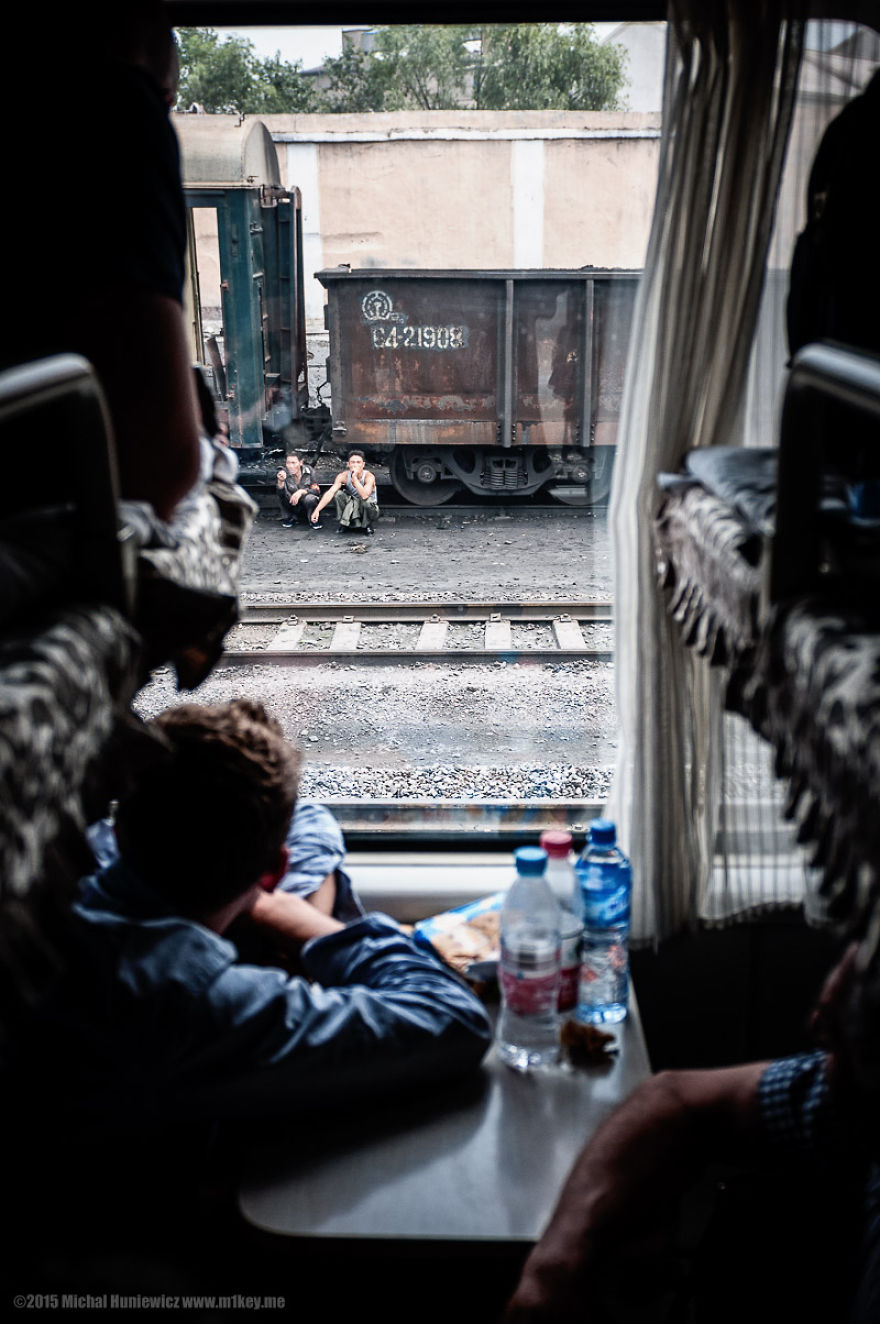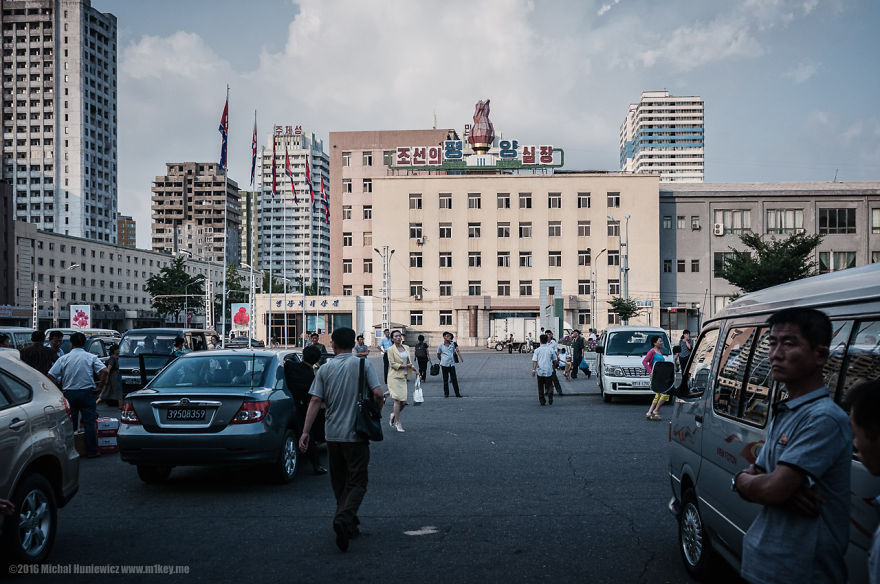 The Difference Between North Korea (LEFT) and China (RIGHT)