Sometimes something comes along that has the power to completely brighten your day, this is one of those times. It seems that this tiny Buddhist is having a hard time staying awake during this meditation session.
Pictures and footage of a young monk falling asleep while his Buddhism teacher preaches in public has been winning the hearts of thousands of web users. The two-year-old has been named as Nongkorn, a monk at Wa Pa Maneekan temple in Thailand.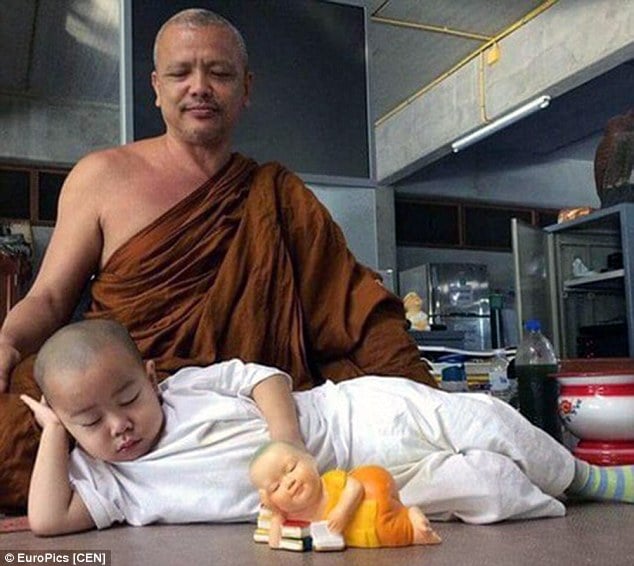 Despite several nudges from his teacher, who continued talking, this little guy just could not stay awake!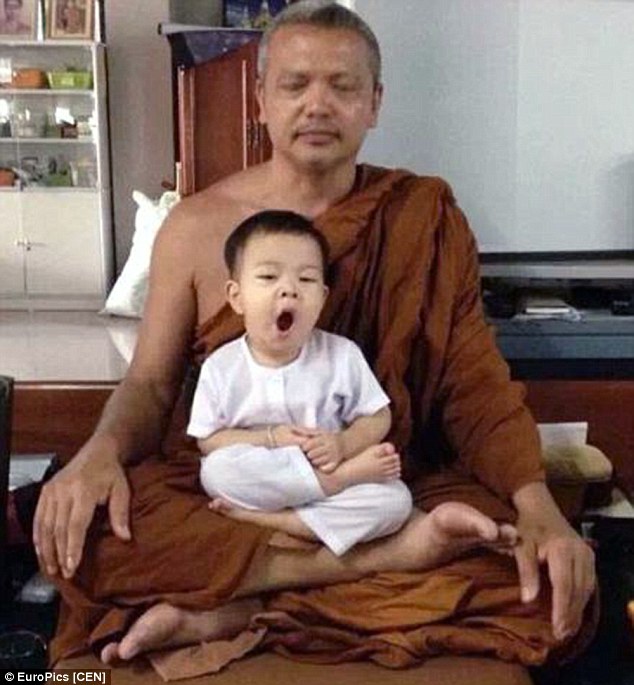 The popularity of his sleepy antics gained him fans across Asian countries such as Thailand and China. He even has a dedicated Facebook fan page with almost 500,000 likes.
This is going viral for all the right reasons, I hope this video brightens your day!