Many people go through life thinking that everyone owes them something. In modern day society most of us have a bad habit of trying to earn the approval of the people around us.
Today it can be hard to keep up with society, it's virtually impossible. The trends are constantly changing and people try way too hard to keep up with them. We have become a materialistic, egotistical society and not only do we think people owe us everything, but lots of people exhaust themselves trying to please other people.
People are desperate to be included, to be liked, and to just flat out please everyone. This perception that you have to have approval from other people is only making you feel worse. You'll never meet the standards of other people and you shouldn't have to! We can't break our society of these awful standards if we don't stop trying to meet them.
 You Don't Owe Anyone These 16 Things: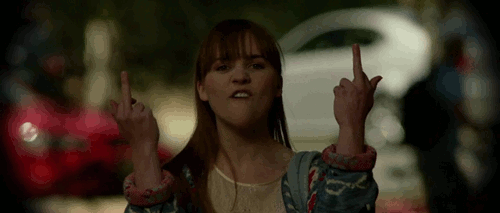 1. An Apology For Your Living Situation
If you didn't come from the best home life, were not raised by a wealthy family, or suffered from any kind of complicated living situation you are automatically cast aside. You shouldn't ever feel the need to apologize or feel bad about yourself for coming from any living situations.
2. An Explanation for Life Priorities
If you don't want to be around shitty people all the time you have to set your life priorities. One of the major ones is surrounding yourself with positive people who are a good influence on you. It is important for you to get rid of the negative influences in your life.
3. An Explanation for Not Being Sorry
If you're not sorry, then you're just not. You don't have to explain it to anyone.
4. An Explanation for Wanting Alone Time
We are all humans and because of this we feel the need to surround ourselves with as many friends and partners that we can. People are not designed to consistently be part of a social event. You don't always have to go out on Friday's, and you're not an asshole for wanting to stay home and be alone. If you have to worry about your friends moving on without you, then they were never real friends to begin with.
5. An Explanation for your Personal Beliefs
Everyone has a belief in something and you are not obligated to explain it to anyone. Everyone is also so prone to forcing their own beliefs down everyone else's throats – don't let this happen to you. Believe what you believe and never feel ashamed of it.
6. A Yes to Everything Someone Asks
If you are asked for a favor or an opinion do not feel obligated to say yes. You should be able to express your true perception and point of view without someone pressuring you to say the answer they are hoping for.
7. An Explanation for your Physical Appearance
Out of all the things you do not owe a single person, an explanation for your physical appearance is on top of the list. Society has it engraved in people's heads that there is only one true form of beauty, but this is entirely inaccurate. You had no control over the way you look and nobody should expect you to. What one person might find ugly could be another person's dream mate.
8. An Explanation for Sex Life
Society also has a terrible habit of shaming people for their sex lives. It goes like this; men with little or no sexual partners is not a real man, while if a woman has multiple sexual partners she is considered to be a slut. I'm sorry, but it doesn't work like that! Humans are meant to have sex and should never feel bad about it. It's awesome and it's even more respectable if you wait for the right person. Either Way there is no wrong answer, and you don't have to explain that to anyone anyways.
9. An Explanation for Your Life Ambitions
We each have our own goals and ambitions in life. Not everyone is going to approve of them, but that doesn't change how you want to spend your life. Don't feel like you have to explain to someone why you chose the career path you did, or why you seek vigorous ambitions.
10. An Explanation for Political Views
Ah politics, don't you love em? No, I actually hate them and most people do these days. Why do I hate them? Well, I'm not required to explain that to you. It doesn't matter what your political views are, you are allowed to keep them to yourself or share them at your own discretion.
11. An Explanation for Being Single
There's nothing wrong with being single, and you don't have to explain why you are to anyone. Studies actually show that people who are single are actually happier than most who are not.
12. An Explanation for Relationship Choices
You can never truly find what you are looking for if you are obsessed with pleasing your friends and family with your dating life. Look for what you want and don't ever feel required to explain that to anyone.
13. Your Trust
Never feel like you are required to give someone your trust just because they are seeking it. You have to be extremely tedious with who you trust, especially these days.
14. For Who Your Friends With
There are many reason why people would question you about the people you associate with. They could be jealous, they could be judgmental, or they could just be down right rude. Either way, who cares!? Never feel required to justify yourself to people, you don't have to explain yourself to anyone.
15. An Apology for Being Honest
Do not ever say sorry for being honest. Honesty is the best policy in every scenario, especially in tough situations. Just be honest, and never feel bad for it.
16. You Don't Owe Anyone Commitment
Do not feel like you are required to commit to something just because you are expected to or are pressured to. If anything, this shows you that the opposite is the right decision for you. Do not ever commit to someone or something just because people expect you to. Do you and you only.