"Happiness is a journey… Not a destination."
True happiness in life is something that we all hope to accomplish, although the definition of happiness differs from person to person. For some, it may refer to happiness in their career, for others happiness at home. Ultimately, however, each of us would like to experience happiness in our day to day lives.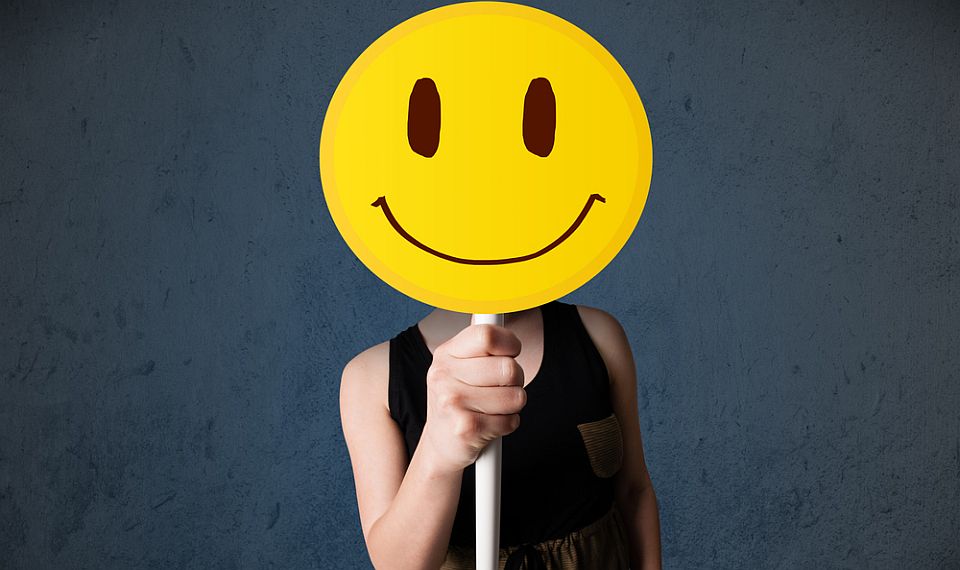 There are two types of happiness that we may experience in our lives, that which we have no control over and that which we can promote and improve upon. Some of us experience happiness relative to the seasons and the weather, with conditions like Seasonal Affective Disorder (SAD), while others are impacted by events in their life outside of their control. There are, however, a number of ways we can invite positive energies and happiness into our lives on a daily basis.
Try these 14 strategies to improve the happiness in your life:
Don't Be Afraid to Ask for Help
It is okay to admit that you don't have the answers to every situation in life. It isn't reasonable to believe that you will know everything, you are, after all, only human. Rather than trying to handle everything on your own embrace the fact that you may know someone who is able to help provide you with the knowledge and experience that you require. Reach out to friends/family and ask for help, you can't expect people to know you need their assistance if you don't tell them.
Give Yourself Permission to Be Happy
If there is one thing that is psychologically holding you back from experiencing happiness in your life, it is yourself! If you allow yourself to dwell on feelings of guilt, remorse and self-doubt then you are denying yourself the opportunity to experience the more positive moments. Instead, let go of the past, focus on the present and welcome the feelings of joy that will come from it. Tell yourself that you are allowed to be happy!
Compartmentalize Your Thoughts
Often feelings of unhappiness are from one specific area of our lives or another. For example, you may be experiencing a great deal of stress at your job, however, the rest of your life is a source of happiness. Allow yourself to compartmentalize your day, reserving work stress for work hours, and putting it aside when you head home to provide yourself a much needed mental break.
Embrace Creativity and Personal Expression
Allowing yourself to express yourself through creative hobbies and activities can help you to discover what makes you happy. This includes activities like painting, drawing, writing, dance, and music. Journal, in particular, has been endorsed by a number of experts in the field including James Pennebaker, Ph.D., a psychologist at the University of Texas.
Focus On One Small Change at a Time
If you find yourself in a situation that you aren't entirely happy with, remember that it is in your power to change it. This may seem overwhelming, however, it is important to note that you don't have to change everything all at once. Rather than trying to tackle the entire mountain, start by moving just a few pebbles. Pick something small each day, focusing on small, easy to digest changes that can ultimately lead to a bigger overall goal.
Define Your Own Happiness
It is easy to get caught up in what others around you believe is required for happiness, finding yourself swept up in the rat race with no real idea of what you are supposed to do or where you are ultimately supposed to be headed. Rather than trying to live up to someone else's definition of happiness, create your own. Determine what means happiness for you individually and allow only that to determine how you feel about where you are in your life.
Help Others
A number of studies have come to the same conclusion – focusing on good intentions and helping those that you encounter will ultimately lead to your own happiness. This doesn't have to be a grand gesture, start small and reap the rewards! Try helping someone carry their groceries to their car, buying the person behind you in line their coffee or dropping a little extra change in the donation bin for your favorite charity.
Express Gratitude in Life
One great way to help promote happiness with your current life is to find the reasons that you already have to be happy, without even needing to make a change. In order to do this, you must allow yourself to express gratitude for the blessings you currently have. Stop and look around – remind yourself of your family and friends, the accomplishments you have had in school or your career and the little moments of happiness that you experience from day to day.
Accept Your Negative Feelings
Rather than burying or hiding the negative feelings that you experience in life, allow yourself to acknowledge that you are feeling them. Researchers say that accepting your negative feelings will, ultimately, leave you feeling better long-term. The study, out of the University of Toronto, focused specifically on feelings of sadness, anger and disappointment, and the impact that they have on our overall psychological health.
Discover Positive Distractions
There are many different experiences in life that may offer us an escape from stress, concern, or challenging times. Allowing ourselves to escape in the pleasure of a moment can be an incredibly positive experience, so long as we are careful about which distractions we permit. Avoid relying on alcohol, drugs, and gambling, among other negative distractions. Instead, discover the feelings of contentment and relaxation that come from a cup of coffee, listening to your favorite music, reading a good book or taking a walk.
Practice Kind, Positive Self-Talk
Throughout our day there is one conversation that is always ongoing, and that is the one that we are having with ourselves. This self-talk can either tear us down or build us up, it all depends on what we permit ourselves to say. While we can't always count on having someone else around to provide support and empathy when the times get tough, we know that there is one person that will always be there – ourselves! Training ourselves to focus on positive self-talk will ultimately result in increased happiness in our lives.
Embrace Change
If there is one thing that we are guaranteed in life, it is that everything is always changing. We can either fight it or embrace it and the freedom that it can bring. If you are currently facing something difficult or stressful remember the phrase 'this too shall pass.' With the ever-changing nature of life, you can expect challenging times to pass and emotions to evolve over time.
Focus on Self-Care
Life can be challenging and stressful, making it incredibly important to ensure that we are taking care of ourselves properly in order to be able to handle and manage this stress. A proper self-care program promotes good physical, mental and emotional health, by focusing on a healthy diet, exercise, drinking plenty of water, developing meaningful connections with friends and ensuring that we get a good night's sleep. When you focus on your health and well-being you will, in turn, be happier overall.
Let Go of Your Expectations
The second you let yourself focus on where you think your life should go, and what you should be doing at each stage, you are already setting yourself up for upset and disappointment. There will be bumps in the road, and life is not always going to go smoothly. You may have pictured yourself set in your career by 25, only to find at 30 you are finally finding your true calling. That is ok! Allow yourself to move at your own pace, roll with the punches and move at the pace you need to rather than the one you set for yourself years ago.